13 October 2017
By Tom Collins
tom@TheCork.ie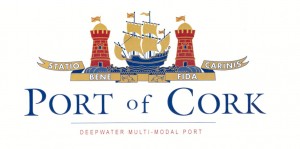 Captain Michael McCarthy, Commercial Manager, Port of Cork and Chairman of Cruise Europe, has been named October's 'Cork Person of the Month'. He was presented with the monthly award to mark his work in increasing cruise liner traffic to Cork which will benefit the economy of the whole Cork region this year and the years ahead.
Throughout his illustrious 46-year career, Michael has built up a vast knowledge of the port and marine sector in a variety of roles including Seagoing Master, Deputy Harbour Master and Terminals Manager. His current role with Port of Cork involves managing, developing and integrating Corporate and Strategic policy for the Port.
The Port of Cork is the key seaport in the south of Ireland and has made significant strides in recent decades. Since 2000, Port of Cork has invested €72 million in improving port infrastructure and facilities. As Commercial Manager, Captain Michael McCarthy and his team have been instrumental in developing a strategic plan to expand the Port's cruise liner trade, which next year will surpass the 100 arrival mark for cruise ships carrying in excess of 200,000 passengers and crew. This level of activity is hugely significant as it will benefit the regional economy to the tune of €30 million.
With 69 cruise liners due to visit Cork this year, the port authorities estimate that more than 150,000 visitors will disembark in Cobh, Cork city and Ringaskiddy ports. The Port of Cork's worldwide reputation for quality service, including prompt and efficient vessel turnaround, ensures its position as a vital link in the global supply chain.
Manus O'Callaghan, Organiser of the 'Cork Person of the Year' Awards said, "Michael's 46-year contribution to the marine sector, and particularly his role with Port of Cork and increasing Cruise-Liner traffic to Cork, makes him a worthy Cork Person of the Month. He has been very instrumental in developing that lucrative cruise liner business, both here in Ireland and throughout Europe, and his positive contribution to the business and tourism success of Cork and the wider region is extremely significant."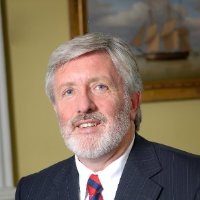 Captain Michael McCarthy is a Class 1 Master Mariner and holds a postgraduate diploma (Hons) in Management and Marketing from UCC. He is Past President of the Irish Institute of Master Mariners, a Board Member of IMERC, and is an industry representative of the Industrial Liaison Group to the National Maritime College of Ireland (NMCI).
He was a Director/Marine Surveyor with Sea Service, Marine Cargo Insurance Surveyors and served 14 years at sea with Irish Shipping, from Cadet to Master. Michael's shore experience is supplemented by a number of company Directorships including Board Membership of Bantry Port Company and the Sirius Arts Centre, and Chairman of Cobh Maritime Development Company. At a European level, Michael was responsible for a number of EU projects such as "Motorways of the Seas" and Integrated Freight Network Proposals, E-Freight, WEST-MOS and PROPOSSE, and Cruise Initiatives "Celtic Wave" and "Cruise Atlantic Europe".
At the award ceremony Captain McCarthy said, "I have been a very lucky person to have followed a career I love and be so genuinely passionate about our beautiful City and County, magnificent harbour, maritime heritage and culture. Each day brings new challenges including the ongoing development of the port for business, leisure and community, the redevelopment of Marino Point and the construction of a Multi-Function/Second Cruise Terminal in Cobh to integrate the vision of Visit Cork in realising the "Maritime Paradise" potential of our harbour."
Cobh was recently voted one of Western Europe's top cruise destinations. At the start of this month, the news broke, that Spike Island
was named Europe's leading tourist attractions at the prestigious World Travel Awards 2017 – beating off competition from Buckingham Palace, The Eiffel Tower, the Colosseum and the Acropolis.
As winner of the October monthly award, Captain Michael McCarthy's name will go forward, with the other monthly winners, for possible selection as 'Cork Person of the Year 2017'. The overall winner will be unveiled at a Gala Awards Lunch in mid January 2018.