13 October 2017
By Bryan Smyth
bryan@TheCork.ie
• Seminal 1844 study of Shannon energy potential by Sir Robert Kane, first President of Queen's College, Cork acknowledged in UCC President's lecture
• The role of electricity in Ireland's low carbon future highlighted by ESB Deputy Chief Executive
University College Cork, in conjunction with ESB, has hosted a series of enlightening lectures yesterday evening (Thursday 12 October) examining electricity's role in Ireland's past and future development.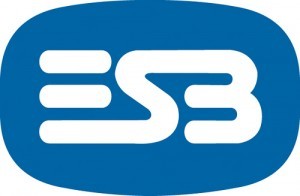 UCC has a long and proud connection with development of electricity in Ireland, which commenced with publication in 1844 of an analysis of the Shannon's hydro-electric potential by Sir Robert Kane, a renowned chemist and first President of UCC (then called Queen's College, Cork). President of UCC
Prof Patrick O'Shea delivered an address reflecting on Prof Kane's extraordinary study, which was ultimately realised in the 1920s through the construction of the Shannon Scheme at Ardnacrusha.
Taking place in UCC's Boole Library, UCC historian Andy Bielenberg considered the enormity of the Shannon Scheme and the subsequent electrification of Ireland, with ESB Archivist Deirdre McParland using ESB advertising examples from over the years to chart the societal impact as electricity connections spread to every corner of the country.
The sizeable audience was then introduced to the current challenges facing our energy system as we look to the future. UCC Professor of Energy Engineering and Director of the national MaREI Centre Brian Ó Gallachóir shared energy modelling insights on the likely future course of Ireland's low carbon journey.
Finally, Jerry O'Sullivan, Deputy Chief Executive of ESB rounded off the evening with an address on how ESB is taking inspiration from its past achievements to lead Ireland's transition to a low carbon society.
President O'Shea said: "This is a fabulous opportunity to showcase the role of academic research in informing industrial development. My predecessor Sir Robert Kane carried out a seminal study in 1844 that identified and quantified the significant energy potential in our rivers, in particular the Shannon. This analysis underpinned the Government decision in the 1920s to invest 20 per cent of GDP into building the Shannon Scheme at Ardnacrusha. This lead to the establishment of ESB who brought electricity to the nation over the next decades. Fast forwarding to current times, my colleague Professor Brian Ó Gallachóir is following in President Kane's footsteps, providing robust analysis regarding Ireland's transition to a low carbon future that is feeding into national policy and ESB's strategy and ambition to lead the energy transition."
Jerry O'Sullivan adds: "It was a genuine pleasure to be in UCC to reflect on the roles that both the University and ESB have played in driving the development of Ireland's electricity system. Prof Kane's prescient study was a charted a course for the building of modern Ireland, with the Shannon Scheme coming to full fruition in the 1920s. As we reflect on this leadership, we are reminded of the duty to be equally ambitious and courageous for society today. Ninety years on, ESB still believes in a brighter future enabled by electricity and we remain committed to long term thinking and smart investments that will help all of society. I firmly believe that clean renewable electricity has a pivotal role to play in delivering a low carbon society."