14 October 2017
By Elaine Murphy
elaine@TheCork.ie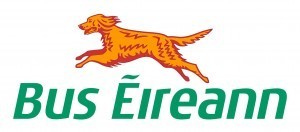 School Transport Scheme services operated by Bus Éireann in Cork, Kerry, Clare, Mayo & Galway will not operate, Monday October 16th, due to Met Éireann's Status Red weather warning.
Parents, schools and school management bodies have previously been advised of this policy – adopted in 2015- to ensure school children are not endangered in any way.
Yesterday, Bus Éireann contacted parents, school management bodies and school transport contractors by email to inform them that this situation may arise.
This decision is guided by Met Éireann's Status Red weather warning, which advises that 'action is taken' to protect against the possible effects of severe weather.
Many of the 116,000 children who use the School Transport Scheme daily make their way to pick up points to board the bus, on minor roads, and could therefore be exposed to severe elements.
Bus Éireann want to eliminate any risk this might result in.

We are aware this decision may cause inconvenience, but safety of schoolchildren is our number one priority. Please see www.buseireann.ie/RedAlert for further details.
Schools will make their own decisions on whether to open or remain closed, but School Transport Scheme services will not operate in – or into – areas affected by Status Red.

Services are expected to resume in these counties on Tuesday – as Met Éireann have advised that the Status Red alert ends at 03.00 on October 17.