21 October 2017
By Bryan Smyth
bryan@TheCork.ie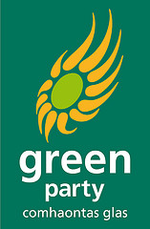 The Green Party in Cork, Limerick and Waterford has reiterated its alternative to the proposed Cork-Limerick motorway.
The party remade its call after the Minister for Finance, Paschal Donohoe, described the project as "the main missing link in our national road network" at a meeting of business leaders in Limerick during the week.
The government has pledged €5m for the planning and tendering phase of the project but has declined to say when construction of the road would begin. The final cost is expected to be in the region of €1 billion.
Speaking afterwards, Oliver Moran, the Green Party representative in Cork North Central said:
"Upgrading the Cork-Limerick road to motorway is an extremely popular idea. But like many popular ideas, it's easy to get carried away without looking around at what other more cost effective options there might be."
"Instead of a Cork-Limerick motorway, a Limerick-Waterford motorway would do the same job. It would connect Cork and Limerick by motorway via the M8. But it would also do much more. It would knit together the three regional cities of Munster, bring Clonmel and Carrick-on-Suir onto the Munster motorway network, and connect every regional city in the Republic of Ireland directly by motorway."
"That's far more bang for our buck that just one road from Cork to Limerick. And it could be built in two parts. First from Limerick to Cahir then from Cahir to Waterford, making it much more cost efficient."
Mr Moran dismissed the idea that a Cork-Limerick motorway was the "missing link" Mr Donohoe described:
"When the Cork-Limerick motorway is done, we will still be left with an obvious hole in Munster's motorway network. We'll still have to build an equally long Cork-Waterford motorway. And then after that, connect Waterford and Limerick. It's money down the Suwannee."
The proposal for a Limerick-Waterford route has the support of the former secretary general of the Department of Finance, John Moran.