9 November 2017
By Elaine Murphy
elaine@TheCork.ie
MEP for Ireland South and Leader of Fine Gael in the European Parliament, Seán Kelly, has said that the Parliament's Fisheries Committee has confirmed it will visit Cork in 2018 on a fact-finding mission, most likely in the second half of the year. While expressing disappointment that the mission will not take place in the first six months of 2018 as had been hoped, Mr Kelly confirmed that he has been assured that the Cork visit will proceed nonetheless.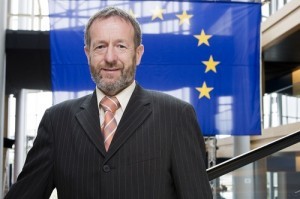 "I have been in the process of organising this important fisheries mission for the past number of weeks. While it is disappointing that the visit will not happen in the first half of 2018, I can confirm that the Committee has committed to a fact-finding mission to Cork in 2018. It is unfortunate that the visit will happen a little later than previously envisaged especially with regard to important Brexit negotiations, however I look forward to confirming a new timetable for the visit in the coming months.
"It is of paramount importance that this cross-party group of MEPs comes to Ireland to meet with key Irish fisheries stakeholders for a first-hand account of the difficulties that the Irish fisheries sector will face in the wake of Brexit.
"Just last year I hosted a delegation of MEPs and policymakers belonging to the Industry, Research and Energy Committee on a visit to Cork, where we visited the Marine Renewable Energy Ireland (MaREI) to hear about the potential of wave energy at University College Cork. Providing on-the-ground opportunities for policymakers to meet local people in related industries have an added value and assist in ensuring everyone is well briefed on Member State issues.
"I will work to push for this mission to take place as soon as possible in 2018 as it is vital that the concerns of our fishing sector are outlined directly to these key decision makers," added Mr Kelly, a Member of the Fisheries Committee.