5 December 2017
By Elaine Murphy
elaine@TheCork.ie
Ahead of National Missing Persons Day tomorrow (Wednesday), Fine Gael Cork North Central Senator, Colm Burke, has outlined how his new legislation will aid the families of missing persons in overcoming the legal difficulties they currently face.
"National Missing Persons day draws attention to open or unsolved missing person cases. It commemorates those who have gone missing and recognises the lasting impact and trauma for the family and friends of those who are missing.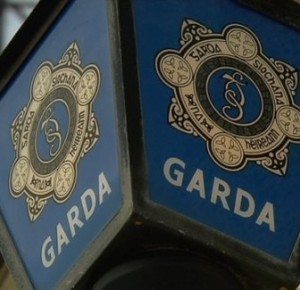 "The records of the Missing Persons Bureau of An Garda Síochána show that almost 26 people are reported missing every day; amounting to over 9,000 missing person reports annually. While in the vast majority of cases the person who has been thought to be missing turns up safe, unfortunately some do not.
"As the law presently stands, in cases where a person remains missing, and it is clear from all evidence available that they have died, there is no legal procedure available to allow for their estate to be managed. Their families and friends are left in limbo, unable to take any action in respect to the person's affairs. A death certificate cannot be issued, life insurance policies will not be processed and no decisions can be made in respect of the assets of the person's estate.
"The Missing Persons Bill 2016, which I published in July of that year, is designed to assist the families of missing persons in dealing with the management of the missing person's estate. It has progressed through the Seanad and is now at Report Stage, and I would like to see it complete its passage through the Oireachtas as quickly as possible so families can get the assistance they need.
"The primary purpose of the Bill is to deal with the civil law status of missing persons. It puts in place a statutory framework which would provide for the making of a presumption of death order in respect of two categories of missing persons.
"The first category is where the circumstances of the disappearance indicate that death is virtually certain. The second category is where both the circumstances and the length of the disappearance indicate that it is highly probable that the missing person has died and will not return.
"The Bill is intended to clarify the legal position when a person is missing as to who is entitled to apply to the Court for an Interim Manager to be appointed to manage the missing person's estate, and what procedures must be complied with, before the Courts will issue a Presumption of Death Order. This person may be the spouse, civil partner or co-habitant of the missing person or another family member.
"The Law Reform Commission published a report entitled 'Civil Law Aspects of Missing Persons' in 2013, which clearly identifies the legal challenges encountered by the families of missing persons. My Bill seeks to provide a clear pathway for families to overcome those challenges at what is already a very difficult time."