9 December 2017
By Mary Bermingham
mary@TheCork.ie
Long Term Solutions are needed
Constant Dumping is causing great damage to city and therefore long-term solutions are needed sooner rather than later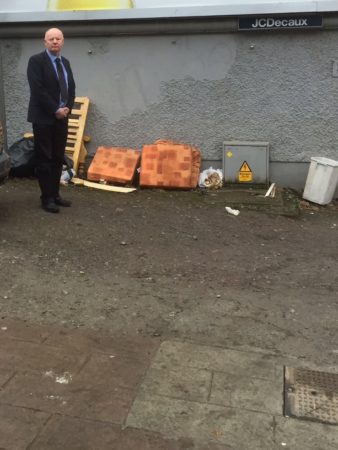 The Fianna Fail Cork City Cllr Dr John Sheehan (pictured above) has expressed his frustration at what he called a "rampant amount of dumping in Cork's inner city".
"For too long, Cork's inner city has been subject to high levels of dumping that has been undermining the city's image"
"In my ward, I see this problem affecting residents every week when I walk down the main street in Blackpool where I work. I see dozens of bags that have been thrown into fields adjacent to Dublin Street and Thomas Davis Street in the early hours of the morning."
"I am glad to see that Cork city council is actively making efforts to remove waste in the short term along the streets of Cork. Their work in invaluable. But I fear that we are not doing enough to fix this issue in the long term"
As it stands while the council come to remove rubbish soon after it has been dumped and they are acting as a free rubbish collection service, which cannot continue in the long run"
"Therefore, I am asking Cork city council's environment and recreation's department to discuss possible deterrence measures to prevent future dumping by people in Cork city".
"There are various solutions that we could use to fix this such as installation of CCTV in areas of chronic dumping and greater fines for dumping."
"In a budget of €152,617,900 Million for 2017, Cork city council has estimated that the cost of street cleaning is €7,264,000. That is almost 5% of Cork city council's spending for the year. If we were to take even a minute sum of that funding and invest it into deterrence measures, we could start to truly address this problem".