14 December 2017
By Elaine Murphy
elaine@TheCork.ie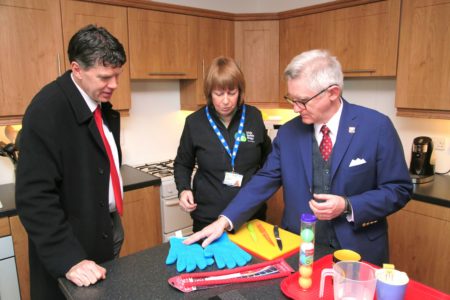 UCC to help with new research and development projects that will strengthen awareness of the value of Irish Guide Dogs for the Blind services in the community.
Irish Guide Dogs for the Blind were delighted to welcome Professor Patrick O'Shea, President of UCC and Rónán Ó Dubhghaill, VP for External Relations to their Training Centre & Headquarters in Cork on Monday 11th December.
Strengthening further the already strong relationship between UCC and Irish Guide Dogs, the visit presented the opportunity to discuss the ongoing and potential new collaborations between the two parties.
Speaking during the visit Padraig Mallon, CEO of Irish Guide Dogs for the Blind, set out the important role played by the charity, the pressure to meet increased demand for services and the real difficulty in having to raise over €5 million each year in order to sustain the organisation. "I want to thank Professor O'Shea and Rónán Ó Dubhghaill for making the time to visit us and for showing such great interest in our work."
He continues "We welcome the opportunity to discuss further assistance from UCC on new research and development projects which will be major contributors to building better awareness and understanding of our services supporting our critical need to secure more funding for those services."
The visit hosted by Eddie Murphy,Vice Chair of the Board included a tour of the Training Centre and facilities to help build awareness of the services offered by Irish Guide Dogs that enables people to maximise their potential and live as independently as possible within the community.
Professor O'Shea also met with Lean Kennedy, Advocacy and Policy Co-ordinator at Irish Guide Dogs and a Guide Dog Owner. Lean who studied Arts at UCC and is currently doing her Masters at the University spoke about her first-hand experience of student life at UCC as a vision impaired person as well as the greater confidence and independence gained with her Guide Dog.
Victoria Elliot, Orientation & Mobility Instructor gave a tour of the client services facilitates as well as an overview of their Next Step Programme which aims to equip young people who are blind or vision impaired with the skills to manage the transition to live in college.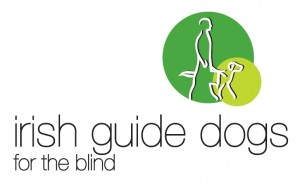 Irish Guide Dogs are currently partnering with the Tyndall National Institute, a world leader in nano-technology, to explore the use of sensors that will help them get a better understand of their dog training.
This work with the Tyndall is one of a number of collaborations between UCC and Irish Guide Dogs. In addition, Tyndall will develop technology to help gain a better understand of the challenging behaviours associated with autism, and ultimately, designing technologies that will allow parents and carers better support children with autism at critical times.
All Irish Guide Dogs services are free of charge however the running costs of the organisation are around €5 million each year.