1 February 2018
By Elaine Murphy
elaine@TheCork.ie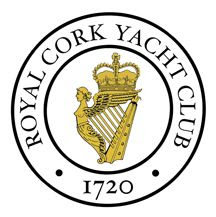 Following the recent announcement of the Volvo Cork Week 'Super Early Bird' competition winners who won back their full entry fee for the regatta, event organisers have announced a new enticing deal for those who sign up before March 31st. A very lucky 5% of entries received over the next 8 weeks will receive a crew gear pack, which contains 10 branded Helly Hansen Crew tops personalised with the boat name, and 1 Skipper's branded Helly Hansen Regatta jacket, also personalised with the boat name.
With a whopping 45 entries before the end of December, and huge international interest, indicators show that Volvo Cork Week is shaping up to be the biggest yet with over 50% of total entries for the last regatta already registered, 6 months in advance of the event itself.
With Volvo Cork Week's new format, and again teaming up with Ireland's principal sponsor of sailing events Volvo Cars Ireland, and local dealership Johnson and Perrott at Mahon Point, the organising committee are focusing on attracting more sailors from more areas of sailing and from a more diverse demographic. This, accompanied by six nights of world-class entertainment, will make for a world-class event in 2018.
The online entry system is live at www.corkweek.ie. Visit the website or the event's social media channels for more information.