8 February 2018
By Elaine Murphy
elaine@TheCork.ie
Solidarity TD Mick Barry will today launch a Bill aimed at outlawing "bogus self-employment".
The bill will be launched at a Solidarity/People Before Profit press conference at Buswell's Hotel, Dublin at 10am.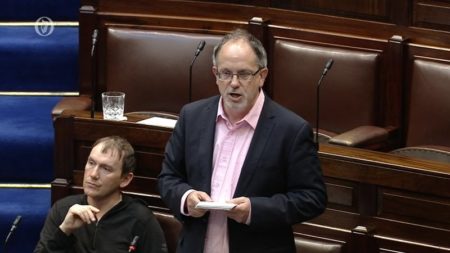 Bogus self-employment involves employers forcing workers to surrender direct PAYE employment in favour of self-employment including gig economy contract work thereby losing out on holiday pay, sick pay, sectoral employment rates and sometimes even the minimum wage.
It has been rife in the construction industry for some time but increasingly features in the airline industry, fast food delivery and the health and administration sectors. The ICTU estimates that there are 30,000 construction workers bogusly self-employed.
Bogus self-employment is estimated to cost the state more than €80m a year in lost PAYE payments alone.
Deputy Barry said this morning: "This bill would allow a worker or a union to take a case against bogus self-Employment practices to the Workplace Relations Commission. If bogus self-employment were proved the Commission could instruct the employer to pay compensation of up to two years lost wages and would make the employer responsible for recompensing the Revenue for all lost tax and insurance. While it is no substitute for trade union organisation on the ground it aims to give workers a powerful tool to root out this particular abuse."