19 February 2018
By Elaine Murphy
elaine@TheCork.ie
The Ibec Regional Executive Committee (REC) in Cork, has welcomed the announcement of Project Ireland 2040, comprising of the National Development Plan and the National Planning Framework.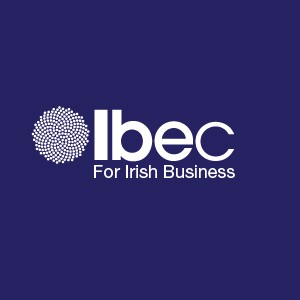 Ibec Cork Regional Director Peter O'Shaughnessy stated: 'Project Ireland 2040, presents significant opportunities to unlock Cork's growth potential. The plan presents an ambitious vision for Cork. It projects a minimum population growth of 105,000 by 2040 in Cork city and suburbs. It provides an opportunity for Cork to become a leading international city of scale ensuring it can grow sustainably and drive economic growth right across the region.
'For some time now, Ibec has identified a lack of investment in the economy as a major constraint to progress. The €116bn 10-year investment plan, which will see capital spending exceed 4% of economic output, is visionary and comprehensive. Together with the National Planning Framework it will allow us to plan for a larger population and for better distribution of economic activity across all regions.
'The Ibec Cork REC lobbied extensively to highlight the regional challenges and capacity constraints in infrastructure and talent that need to be addressed. It is extremely positive to see these priorities reflected in the plan.
'The completion of the M20 to Limerick is a key enabler to the overall growth of the entire region. Improving connectivity between regional cities will allow their significant growth potential to be realised. Other major road projects include the Dunkettle Interchange, the N28 to Ringaskiddy and the N22 Ballyvourney to Macroom. The delivery of this vital infrastructure will help improve accessibility, remove bottlenecks and address lengthy commute times being experienced.
'An enhanced and more integrated citywide public transport system including proposals for a light rail corridor, investment in the Port of Cork Ringaskiddy, investment in the region's higher education institutions, the development of a new science and innovation park to the west of the City and the regeneration of Cork Docklands (City Docks and Tivoli), will increase existing capacity and accelerate regional growth. The investments will be a key catalyst in attracting additional investment and will offer an improved quality of life for all.
'Project Ireland 2040 can have a transformative impact on the economic well-being and future of Cork. With significant developments in the pipeline, the capacity to grow and the scope for development within the region is substantial. In what is an exciting growth period for Cork, we can look to the next stage of regional development with real ambition. It is imperative that we embrace the opportunity of the plan and ensure its implementation is as successful as possible.'