18 April 2018
By Bryan Smyth
bryan@TheCork.ie
A Carrigaline Pottery object will feature in next weeks episode of National Treasures (Sunday 22nd April, 6:30pm, RTÉOne).
Mary O' Malley brought along a Bosco mug and told the story of how it became on of the biggest sellers from the Carrigaline Workers Co-Op. The mother of five took it upon herself to produce and sell the mugs. They were so successful that it helped to keep Carrigaline Pottery going.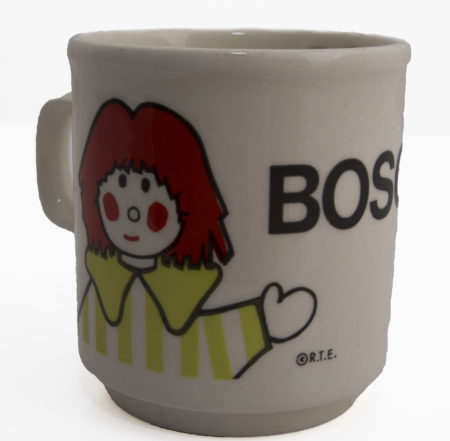 National Treasures
National Treasures is a new series exploring fascinating objects in the hands of members of the public that reveal the social history of Ireland over the last 100 years. Presented by Corkman John Creedon and filmed at a series of unique road show events held across the four provinces, each episode uncovers an eclectic mix of objects that have been preserved in the attics, mantelpieces and shoeboxes of Irelands inhabitants.
During each programme a carefully selected team of historians are tasked with examining these artefacts with the ultimate goal of selecting a special few to be included in a unique exhibition in the National Museum of Ireland. From politics to sport, work life to civil rights and music to fashion every single aspect of Irish social history will be explored encapsulating hundreds of fascinating objects.
Alongside the exciting road show events our folklorist Michael Fortune will be exploring the boreens and laneways of rural Ireland meeting more objects and owners and searching out people who couldn't make it along to the road shows.
Across the series we visit all four provinces beginning with Cork and travelling to Belfast and Dublin before coming to an end in Galway. The final episode will coincide with the launch of the National Treasures exhibition in The National Museum of Ireland, Turlough Park, Co. Mayo.