1 July 2018
By Mary Bermingham
mary@TheCork.ie
The Fermoy Sprints Rowing Regatta takes place this Sunday July 1st with more than 30 clubs and 580 boats competing in 212 races, scheduled every three minutes from 8am, in the centre of the town on the River Blackwater.
The regatta which has been running for over 50 years has grown phenomenally in size since it started out with a respectable 32 boats in its early days. It now forms part of the Waterways Ireland Row For It League which concludes with Carrick-on-Shannon Sprints Regatta on August 5th.
The Row For It regattas, supported by Waterways Ireland, aim to revitalise urban and rural communities and facilitate the development of local community associations. They also play a role in boosting event-lead growth leading to real economic and social impacts.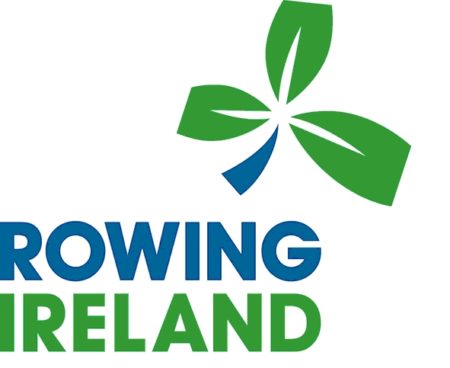 The Fermoy Rowing Club Regatta annually attracts more than 2,000 competitors and spectators who gather on Ashe Quay in the centre of the town, creating a festival like atmosphere with the accompaniment of Fermoy Concert Band performing in the background. The regatta is a major event on the town's sporting, social and economic calendar and event secretary, Paul Kavanagh, said that due to the current heatwave, the biggest problem he currently faces is trying to source an ice cream van!
Mr Kavanagh said that competitors and spectators should expect "a great day's racing" because "everybody's in with a chance of winning!"
"Sprint regattas are seriously competitive and because the races are so short, everybody's in with a chance. Crews that won at Cork Regatta last weekend could well be beaten because each race really takes only two and a half minutes over 500 metres. There'll be some super fast races with barely a foot between first, second and third places," he said.
The regatta which has only been cancelled once in it history – in 2014 due to the construction of flood defences along the quays – runs from west to east along a safe stretch of water with excellent viewing along the quays and from the Fermoy Rowing Clubhouse balcony.
Concerns have been raised about reduced water levels which are currently 18 inches lower than normal as a result of weir damage effects caused by the widening the quays however the issue should not impact the rowing regatta.
Due to the huge number of junior scullers entered this year, the regatta organisers decided to cancel the Men's and Women's Junior 14 and 15 single sculls and add extra event categories including the Women's J12 4x+; Women's J18 2- ; Women's Senior 2- ; Men's j12 4x+ ; and Women's Masters 8+ to pack as much racing as possible in to the day up to 6.30pm.