22 July 2018
By Mary Bermingham
mary@TheCork.ie
The Social Democrats have selected Cork County Cllr June Murphy as the party's candidate to contest the next General Election in Cork East.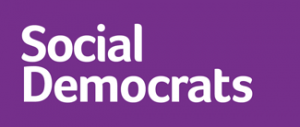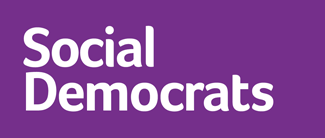 June is a native of Mitchelstown and has represented the people of Fermoy Municipal District in Cork County Council since 2014. In the past week, June was elected Chairperson of Fermoy Municipal District.
June is an energetic and committed local campaigner for better mental health services, improved supports for suicide prevention, domestic violence and sexual abuse, and the needs of children with physical or intellectual disabilities and their families.
June said:
"I'm really honoured and thrilled to be contesting the next general election for the Social Democrats in Cork East. Our communities face enormous challenges when it comes to decent and affordable housing and proper access to healthcare. We have learned these past months that we can deliver improvements in people's lives through grass roots activism, compassion and bold leadership."
The party's co-leaders Catherine Murphy TD and Róisín Shortall TD said:
"June has enormous compassion and energy and she is driven by her deep commitment to build a decent society where no one is left behind. As a councillor, she has worked tirelessly to support families at risk of homelessness. She will be an excellent public representative for the Cork East constituency and will champion investment in people, proper public services and a vibrant and sustainable economy."
June's candidacy brings to 21 the number of Social Democrats selected to date to contest the next general election, 13 of whom are women. The party intends to contest the majority of Dáil constituencies in the next general election.
June is part of the growing Social Democrats team in Cork city and county. She sits on Cork County Council with her SocDems colleague Councillor Joe Harris from Douglas who was recently elected as Chairman of Douglas/Carrigaline/Ballincollig Municipal District.
The party's other general election candidates in Cork are: Patricia Dwyer (Cork South Central); Sinéad Halpin (Cork North Central); and Ciarán McCarthy (Cork North West).
The party has also started its selection process for next year's local elections where it will contest every local authority in the country.
https://www.socialdemocrats.ie/2018/07/20/cllr-june-murphy-is-socdems-dail-candidate-for-cork-east/