15 November 2018
By Bryan Smyth
bryan@TheCork.ie
As of this month, customers of O'Mahony's at the Market, a 44-year-old butcher shop inside the English Market, will be able to preorder certain products through the company's brand new website which features 'click & collect' capability.
Manager Eoin O'Mahony believes the new website will offer a quicker, more convenient type of service to current customers, and he hopes to attract new customers: people reluctant to make the trip to a specialty shop in case the items they want aren't available.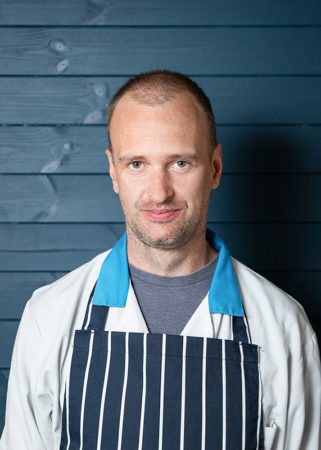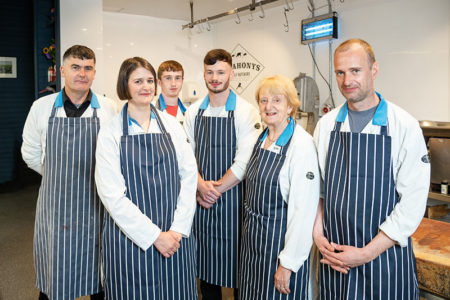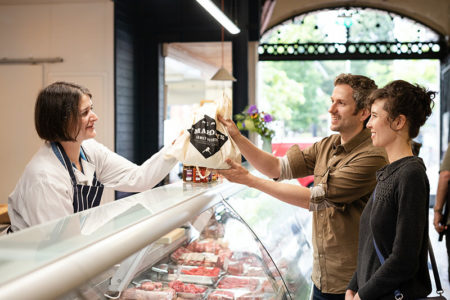 Through the website, Eoin intends to "clearly communicate the benefits of shopping with a local butcher where all of the meat is locally-sourced, cut-to-order, seasonal and from a short supply chain."
At O'Mahony's you can purchase nearly any cut of beef, lamb or pork because the company practices whole-beast butchery, a method which brings in whole animals to be broken down into recipe-ready portions.
To ensure their butchers are fully trained in the special skills of whole-beast butchery, Eoin revived a former Cork tradition that required each new recruit to complete an apprenticeship before becoming a fully qualified butcher.
O'Mahony's requires a four-year apprenticeship, during which apprentices not only train to deftly handle various species of cumbersome, heavy beasts, but they also learn the names of each cut—which number in the hundreds—and how to cook each of them. There's a lot to master in four years.
For Eoin, whole-beast butchery makes sense as a sustainable practice because it reduces the company's food waste to a negligible amount since every part of the animal is sold. It also pushes Eoin and his team to be innovative as they develop new techniques to produce unusual cuts, and creative as they experiment with new ideas for recipes. Eoin describes his role as "marrying the methods of butchery and cooking to make the most of the animal."
In the spirit of sustainability, Eoin frequently stocks buffalo, goat and rose veal. By doing so, he creates a viable outlet for the male offspring in Ireland's dairy livestock that are otherwise destroyed and discarded.
The O'Mahony's ethos suits the adventurous cook interested in whole animal eating and the conscientious customer who wants to support a local supply chain in farming. With the new website, Eoin and his team hope to attract both types of customers and engage with them beyond the market stall.
The website—which was developed by BLAM, a boutique web design agency that focuses on Irish food businesses—can be accessed at www.omahonysbutchers.com. Visitors to the website will also be able to follow the company's blog and sign-up to the newsletter which will feature regular updates about special products in the shop.
About the brand
O'Mahony's at the Market has traded inside The English Market since 1974. Most of their products are sourced from Munster and half of those come from their family farm, Ballea Farm. In addition to serving home cooks in their retail location, they supply meat to 20 restaurants in Cork City.