22 November 2018
By Bryan Smyth
bryan@TheCork.ie
The trolley crisis that caused major disruption to patients waiting for treatment in Accident & Emergency Departments is likely to be repeated this winter, according to the CEO of Mater Private Hospital Cork, Donna Roche.
Mater Private Cork regularly accepts patients who have been transferred from public hospitals to help alleviate overcrowding, a situation that often reaches crisis point during the winter months.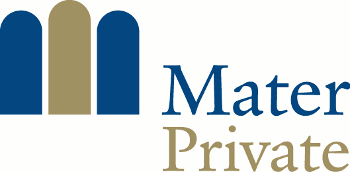 The CEO at Mater Private Cork, Donna Roche, said: "I expect we'll be in a similar situation this winter. Already the health service is stretched and over-stretched. Unfortunately, this week we were full ourselves, so when we were asked to help [to accommodate patients from public hospitals] we couldn't do it, but that will give an indication of what the January and February demand is going to be like. When you get into November and December, the demand for healthcare goes up, the acute services get stretched, people are sicker, so we need to take care of the things that present to us."
The Mater Private Cork is equipped with the latest developments in cardiovascular science, focusing on diagnosis, prognosis, and the latest in cardiovascular drug therapeutics and interventions.
Consultant Cardiologist at Mater Private Cork, Dr Barry Hennigan, said: "It's important not to ignore symptoms this winter and discuss any new onset chest pain or exertion of breathlessness with your GP on an urgent basis. A simple discussion with the GP may suffice but sometimes advanced testing may be required, in which case, the Mater Private Cork is able to provide same-day testing when indicated. Screening tests for coronary heart disease are performed very quickly and a full assessment can be completed within two hours, at the end of which a patient can be reassured of exactly what's going on [with their heart]."
Dr Hennigan said that there is very little to be gained from ignoring symptoms, while the stress associated with it can actually be very damaging to patient health.
"I would advise that if you're not sure, or if you are very worried, don't ignore your symptoms and at least discuss them with your GP to put your mind at ease," he said.
Cardiology is a major part of the service at Mater Private Cork and a key aspect of the GP Study Day was to better equip GPs to help their patients to mind their hearts by keeping themselves up to date with all the new developments and new cardiology services that are available.
Throughout the day-long event at Hayfield Manor, Cork, the 14 consultant doctors from Mater Private Cork discussed a range of important topics including the presentation and management of ECG/arrhythmia, hypertension dilemmas and heart failure, advances in joint replacement surgery, varicose vein surgery, vascular problems and emergency medicine.
Mater Private Hospital Cork has continued to grow over the past year with the opening of the Orthopaedic and Spine Centre and a new Ophthalmic Centre offering the highest standard care to patients who may need attention to eye-related conditions.
Mater Private Hospital Cork is equipped with the very latest technology, private en-suite rooms and free parking for patients and visitors in a designated area. The Emergency Department, which treats patients over 16, and Urgent Cardiac Care open daily, from Monday to Friday between 9am and 5pm.