2 December 2018
By Mary Bermingham
mary@TheCork.ie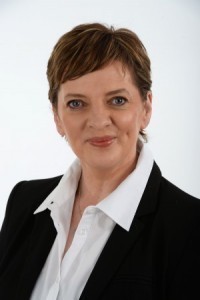 Sinn Féin MEP Liadh Ní Riada is to bring forward legislation to the European Parliament aimed at halting the illegal activity of super trawlers.
The Ireland South MEP, who sits on the EU Fisheries Committee, said she wanted to see super trawlers banned outright from Irish waters but until that was possible the strictest possible controls should be placed on them.
She was speaking following a Fisheries Committee debate on the issue of proposed Fisheries Controls legislation.
"Let me be absolutely clear, I want to see super trawlers banned. They are highly destructive, contribute nothing to the Irish economy and have a history of illegal and unethical activities," she said.

"However, until the political will exists to take on the multinational super trawler operators and those within the EU who have vested interests in them, I want to see our own Government enforce the strictest possible regulations at their disposal on these vessels.

"Irish authorities have the power to monitor and board boats in our waters and we should be using these powers to the fullest possible extent when it comes to super trawlers.

"In the current absence of a ban we need to work towards the strictest possible controls and monitoring of super trawlers.

"Whilst this should never be the case for small scale fishers there needs to be, at the very least, the compulsory installation of CCTV onboard on super trawlers to monitor their fishing and processing facilities to stop any illegal or unethical practices such as underreported fishing.

"EU companies operating super trawlers have been guilty of illegal fishing in Irish waters in the past and I intend to table legislative amendments in order to stop them in their tracks. Our waters can no longer be allowed to be a criminal playground.