6 January 2019
By Mary Bermingham
mary@TheCork.ie
A group of asylum seekers living in Cork have created two 50-minute radio programmes aimed to inspire, educate and advocate for change in the Direct Provision System.
Residents living in Direct Provision participated in a ten-week QQI Level 3 course on Media Expression to give asylum seekers a voice in the media. The title for their series is "Life on Standby" and the course was their first taste of radio production.
This group of six participants started the course by exploring how radio works. They learned the terminology of radio, the skills and techniques of making a radio programme, and how to appeal to their listeners. They also learned about radio production, editing skills, as well as writing scripts for presenter links and advertisements.
After these first five weeks of classroom work and practice with radio equipment, this courageous group took to the streets to ask people their views and opinions on the Direct Provision System. They spoke to current and former asylum seekers about their experiences and their stories have been captured to be played on the airwaves.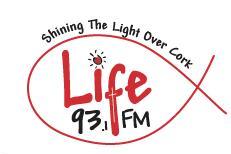 The participants interviewed local advocacy groups, community volunteers and active participants in the community. Listeners will hear from Fiona Finn, CEO of Nasc (The Irish Immigrant Support Centre), Sr. Joe McCarthy from the Cork Migrant Centre, Mike Lyons from the Kinsale Road Direct Provision Centre and many more.
The course took place at LifeFM studios and the series was recorded and produced at LifeFM studios in Togher. The initiative was supported by CRAOL and the Community Foundation for Ireland. This Media Expression course is part of a national project which has given a voice to many people in the Direct Provision system through connecting with Community Radio stations across the nation.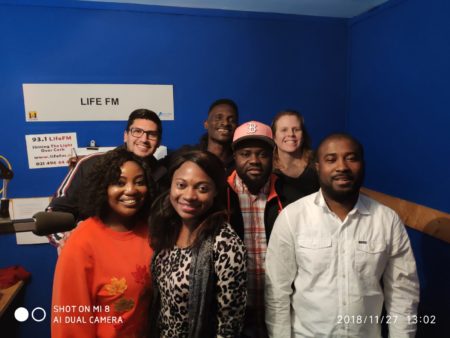 The tutor for the course was Terri Kruschke of 93.1 Life FM. At the end of the course Terri had this to say:
"When the opportunity came up to provide training for asylum seekers, LifeFM was excited to offer people living in Direct Provision a chance to advocate for change and for their voices to be heard on radio. The training participants and I have been on an incredible journey together over the past 10 weeks, and this programme will, I believe, help the general public gain an awareness and understanding of the realities of living in the Direct Provision system here in Cork ."
Tune into 93.1 LifeFM for these two 50-minute programmes which will be aired at the following times:
· Part One Monday 14th January 2019 at 11:10 AM
· Part Two Tuesday 15th January 2019 at 11:10 AM
These two programmes will be repeated on 93.1 LIfeFM at 3 PM on Saturday 19th January and Saturday 26th January 2019.