13 May 2019
By Bryan Smyth
bryan@TheCork.ie
Independent review into the sustainability of corporate tax receipts urgently needed
In four years, Govt collects €5.4bn more than it expected
Fianna Fáil Spokesperson on Finance Michael McGrath TD says statistics released by Revenue today once again highlight a dangerous and growing reliance on corporation tax receipts by the government. Deputy McGrath repeated his call on the Minister for Finance to initiate an independent review into the sustainability of Ireland's corporation tax receipts.
Deputy McGrath was commenting after figures released by the Revenue confirm that the top ten corporate taxpayers now account for 45% of all corporation tax receipts, up from 40% a year before.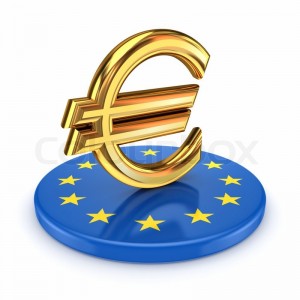 "While the booming corporation tax receipts are of course welcome, we also have to recognise that the public finances are now becoming increasingly dependent on receipts from a small number of very large multinationals. This is now a key risk to the public finances which can no longer be ignored", said Deputy McGrath.
"In 2017, the Coffey Report into Ireland's Corporation Tax Code concluded that 'the level-shift increase in corporation tax receipts seen in 2015 can be expected to be sustainable over the medium term to 2020.' However, this assessment is now out of date and has been dramatically overtaken by events.
"In 2015, we collected €6.9bn in corporation tax (up from €4.6bn in 2014). However, receipts have now jumped a further 50% with a staggering €10.4bn collected in 2018. The 2018 receipts were almost €2bn higher than the Department of Finance forecast at the start of the year and represented an increase of 26% over 2017 receipts.
"Making permanent expenditure commitments on the back of receipts that may prove to be temporary is a risk we need to avoid, given all of the other uncertainties facing the economy. Minister Donohoe needs to immediately put in place an independent review into the sustainability of Ireland's corporation tax receipts. In the last four tax years alone, the government has collected €5.4bn more in corporation tax receipts than it had forecast. This country will be very exposed indeed if these volatile receipts start moving in the other direction."