29 June 2019
By Mary Bermingham
mary@TheCork.ie
You will be hard pressed to find a Cork-man or woman who doesn't consider themselves blessed to hail from the Rebel County. There are however a number that can count themselves to be even luckier than the average Corkonian – they are Cork's lucky lotto winners.
There are some great stories doing the rounds: from monster syndicate wins and families winning big, to celebrating newly-weds and even a few near misses – not to mention a professional footballer who was lucky enough to collect a big win on a lotto ticket his Uncle gave him for Christmas. There are also a number of rather large 'unclaimed wins' where the winning tickets were bought in Cork, but their owners never surfaced to collect their winnings.
As recently as August 2018 there was a nice win for a local Cork family – €8.3 million to be exact. They had purchased their tickets in Bishopstown on the afternoon of the draw, August 4th, but did not collect their winnings at Lotto HQ until a full month later. The lucky family explained that they had taken their time as they wanted to get the best legal and financial advice, which is always a smart move for any big jackpot winner.
Then there was the one that 'nearly got away', or to be more accurate, which was almost thrown away. A lucky couple who purchased a ticket in Skibbereen had a winner in their possession. However, a quick tidy up of their house almost proved to be a very costly thing indeed, as in their rush to tidy the kitchen ahead of their visitors' arrival, the ticket was placed in the recycling bin with other items. It wasn't until a few days later that the €1 million winning ticket was plucked from the green bin to be checked and to their surprise (and great relief!) it was a winner.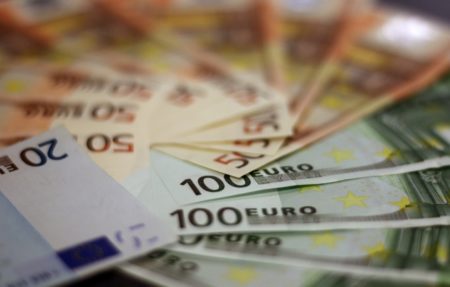 It seems 2018 was a good year for those playing the Lotto in Cork as the year got off to a particularly good start for one individual. 2019 has been equally positive.
Most of us would likely think that playing professional football was a dream come true in itself, but to have a Lotto win on top of that is the stuff of fantasies. Well, that's what actually happened to Kevin O'Connor who plies his trade with Preston North End in England. His uncle bought him a ticket for Christmas and the one-time Cork City player collected a cool €1 million.
No matter which part of Ireland you are from, lottery players can play online thanks to Lottoland's unique system. Not only are players confined to the Irish Lotto but they can access some of the largest lotteries from around the world.
Lottoland's biggest Irish winner to date is also from Cork. Unlike some of Cork's other lucky winners he has chosen to remain anonymous instead only sharing his good fortune with close family. He is however over the moon with his €220,000 EuroMillions win and says 'he may look at buying himself a house'. You can buy a lot more than a house if your numbers come up in the giant Powerball or MegaMillions lotteries, and you can have a crack at these American giants by signing up with Lottoland for free today. For all the information you can check the Lottoland review here.