5 July 2019
By Mary Bermingham
mary@TheCork.ie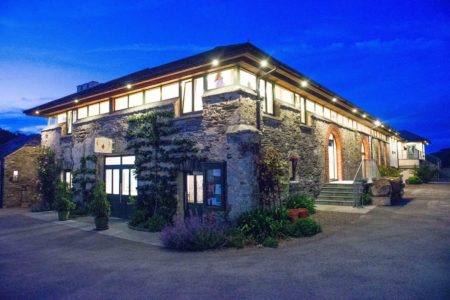 A programme of one dozen events beginning in July will be presented in Ballymaloe Grainstore, Shanagarry, East Cork. Under the direction of Rory Allen, the Grainstore offers a wide range of quality performances to audiences in East Cork and beyond. The line-up includes Irish vocal artists, a renowned classical pianist, one of America's greatest living singer-songwriters, a wildlife lecture, stand-up comedy, a play starring The X Factor's Mary Byre, and holiday fairs.
The season kicks off on Friday 19 July with Seán Keane who is widely considered to be Ireland's most distinctive voice. Seán delivers traditional, folk, country and blues with his unique Irish style.
The Hothouse Flowers acoustic trio composed of Liam Ó Maonlaí, Fiachna Ó Braonáin and Peter O'Toole return on Friday 9 August for what will be another sold-out concert.
Proud Cork man and treasured musician, John Spillane, brings a night of music and magic on Sunday 18 August. He is a songwriter, storyteller, poet, dreamer, and all-around entertainer.
In her first performance in Ballymaloe Grainstore, the international concert pianist and Steinway artist Sachiko Furuhata-Kersting performs a programme of music by Chopin on Friday 23 August. Enhance the evening by booking a pre-concert picnic box to be enjoyed outdoors.
fEast Food and Drink Festival present in collaboration with Ballymaloe Grainstore and Green Saffron a North Indian dinner followed by a screening of the touching, food-inspired Indian film, The Lunch Box, on Wednesday 4 September.
After a battle with cancer, Brian Kennedy is back and better than ever with his spectacular voice and engaging personality. Brian is living proof that music is medicine. His concert is on Sunday 15 September.
The wildlife filmmaker and BBC presenter, Colin Stafford-Johnson, shares his tales of tracking down some of Ireland's most elusive creatures along our western coast. His talk, My Wild Atlantic Journey, is accompanied by stunning visuals and takes place on Thursday 19 September.
Des Bishop performs his latest stand-up show, Take the Points, on Thursday 10 October. He digests today's society: Trump, #MeToo, life online, and much more. Get ready for a night of hilarious comedy.
BOO! at Ballymaloe was a huge success last year, so it's back for another week of frightful fun for the whole family. Ballymaloe Grainstore is transformed into an interactive midterm Halloween adventure from Friday 25 – Thursday 31 October.
We are honoured to present a concert by Tom Russell, the revered musician who Rolling Stone Magazine calls 'the greatest living American folk-country singer-songwriter'. He is a special favourite of Rory Allen's who has invited him to perform on Wednesday 13 November.
Dirty Dusting is a laugh-a-minute play about three 70-something cleaners facing redundancy. They decide to set up a phone sex service and that's when the fun begins. It stars The X-Factor's Mary Byrne and is on for one night only, Sunday 10 November.
Ballymaloe Craft Fair marks its 10th anniversary on Friday 15, Saturday 16 and Sunday 17 November. With more than 100 stalls offer a tempting array of quality gifts and an expanded food emporium, it is one-stop Christmas shopping. As always, there will be delicious food, demonstrations, and a festive atmosphere.
Ballymaloe Grainstore is a 300-seat performing arts venue located twenty miles east of Cork City. The only purpose-built venue in East Cork, it combines terrific acoustics with an intimate atmosphere just steps away from the world-famous Ballymaloe House.
Tickets can be booked online at www.ballymaloegrainstore.com or by phone on 021 475 7200. Pre-show dinner in Ballymaloe House (6pm) is available before most performances.