27 July 2019
By Roger Jones
roger@TheCork.ie
Entertainment
The Golden age of poker is now, as the popular card game can be played both online and offline on real and virtual money. Internet casinos and specialized poker rooms provide players with access to a broad spectrum of poker games ranging from the most popular Texas hold 'em, to obscure varieties. Many people enjoy playing a live casino online games with their mobile devices. These games are mobile-friendly, can be played on the go and players can hone their skills as they play, by reading one of the many online tutorials.
All this freedom of choice hasn't hurt the popularity of the old-fashioned poker night, where the guys get together for some quality fun. To some extent, home games are an entirely different breed of poker, even though they are played by the same rules and the goal is also the same. Convenient, casual and has the merit of bringing people together, a poker night checks all the important boxes. It fulfils the basic need for competition and it social nature strengthens the bond between friends and relatives.
How to make the most of a poker night?
Hosting a poker night isn't a big commitment and it doesn't require extraordinary resources since all you need is a deck of cards and some poker chips. Truth be told, it is always wise to have several decks of cards, just to make sure you can keep on playing if an accident rule occurs. Just as the name suggests, a poker night, or a home game of poker usually takes place in the evening and someone's residence. There are however exceptions and there's nothing wrong in playing during the day at the office or in a private club. What matters the most is to have the right crowd and to remember that the goal is to have fun.
Speaking of which, a poker night with the guys is an excellent way to catch up and talk face to face with your buddies. Technology provides a convenient way of interacting with friends and relatives, but it can't be a substitute for good old-fashioned conversation. At the same time, the game itself should remain the main activity and players should focus on the game, at least when they are still in the hand. Deciding the stakes in advance is essential to avoid unnecessary controversy and it is always wise to keep them relatively low. A stack, however, is necessary, so players take the game seriously and try to win.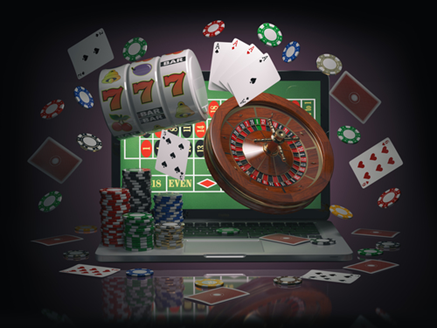 Which type of poker is better for a poker night?
Texas hold 'em is without a doubt the best choice for those who want to host a poker night and for good reason. It is the most popular version of poker and the easiest to understand, not to mention it enjoys a lot of coverage in media and Hollywood movies. Tournaments are normally a superior choice to cash games, because the latter amplified the risks of somebody losing larger amounts. It is nevertheless important to have the blinds rise quickly enough, so those who suffered an untimely elimination don't have to wait for too long. At the end of the day, everything can be subject to change, since the ultimate goal is to have fun.
220106 vip cotd