9 September 2019
By Bryan Smyth
bryan@TheCork.ie
The Green Party in Cork has called for the extension of Community Safety Forums to Glanmire to help resolve local issues, including persistent anti-social behaviour.
The call follows reports of youths throwing bottles at people using John O'Callaghan Park on Saturday night.
The forums, which are already established in the old city boundary, take the form of regular open meetings that bring residents, Gardaí and Cork City Council together. The public can raise any matter, which then stays on the agenda until it is resolved.
Green Party Councillor for Cork City North East, Oliver Moran, says he has already approached the Gardaí about extending the forums to include Glanmire now that the suburb has come into the city: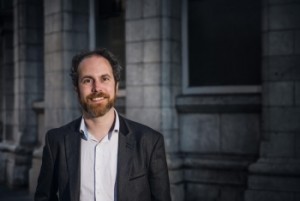 "Sadly, antisocial behaviour like what happened last Saturday night is far too common an occurrence in Glanmire. The community is very frustrated at response times to incidents, and there doesn't seem to be any plan in place for how to turn around what has become a well-known and on-going problem."
"Extending the Community Safety Forums to Glanmire would be one way to bring the community, Gardaí and the Council together to solve issues like these," Councillor Moran continued. "There is an immediate policing need to address the problem when it occurs, but looking at the situation on a long-term basis, the issues are there because of the lack of a town centre and crucial local amenities in Glanmire. The city council needs to be aware of that so that planning for a town centre and community facilities in Glanmire can be given the priority it deserves."
Glanmire became part of the city during the boundary extension which came into effect at the beginning of June this year.