14 September 2019
By Elaine Murphy
elaine@TheCork.ie
Irish Water recently confirmed the signing of a contract to upgrade the Lee Road Water Treatment Plant, which supplies water to approximately 70% of the population of Cork City.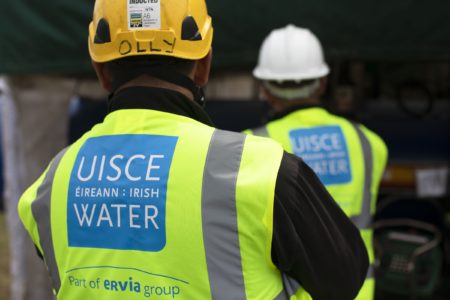 Treatment of drinking water began at the site 140 years ago in 1879. Since then, there have been several upgrades to the facility, but no major upgrades since the 1950s. The project will involve the construction of new modern treatment facilities on the site.
The Cork City Water Supply Scheme is included on the Environmental Protection Agency's (EPA's) Remedial Action List (RAL), which identifies water supplies that are in need of improvement.
Irish Water and Cork City Council, working in partnership, will deliver this critical project for Cork City. Irish Water recently signed a contract with J Murphy and Sons Ltd. who will deliver this project.
Irish Water will invest approximately €40 million in this project. The project will safeguard water supply for Cork City, securing water supply for the greater city area and providing the basis for social and economic development in the future.
Sean Twohig, Infrastructure Regional Lead with Irish Water said, "This project is critical for Cork City; it will secure water supply to the city and protect the health of those using the water treated at the plant for generations to come. The plant has not had any major upgrades in almost 70 years and is a good example of the size and scale of the challenge Irish Water has due to many years of underinvestment in our country's water treatment infrastructure."
"Customers can phone Irish Water on Callsave 1850 278 278 if they have any further questions about this project," added Sean Twohig.
Irish Water, safeguarding our water for our future.
ENDS
Media Queries: Aisling Buckley, Regional Information Specialist, aibuckley@water.ie (087) 951 2636