29 October 2019
By Elaine Murphy
elaine@TheCork.ie
North Cork Butter announced as Ireland's Gold Q Winner across 105 food and drink categories
North Cork Creameries has won the overall national Gold Q Award, at the Irish Quality Food Awards, for butter which the co-operative makes using milk supplied by local dairy farmers throughout the north Cork and north Kerry regions.
North Cork Creameries initially scooped the winning award in this year's butter and spreads category, for the third year in succession. The co-operative then went on to be crowned the overall national winner ahead of 388 other products across 105 food and drink categories entered by other top food and drink industry producers. According to the adjudicating panel, "the award symbolises the product which the panel agree is truly outstanding above all other category winners, and worthy of the ultimate accolade".
North Cork Creameries operates technologically advanced dairy processing facilities in Kanturk where it makes a variety of high quality dairy food ingredients and retail dairy products to the highest international standards. In recent years the co-operative has made multi-million euro investments in its facilities to cater for the increasing volumes of milk that it is processing from its dairy farming milk suppliers, partnering co-ops and a number of new entrants to dairy farming.
North Cork Creameries' butter is made using the finest naturally produced milk originating from high quality local farms across the North Cork, Feale Bridge & Headleys Bridge and Newtownsandes catchment areas. It is manufactured from fresh cream in a gradual churning process to deliver a deliciously creamy, rich, smooth and textured product for spreading and which also melts perfectly for cooking purposes.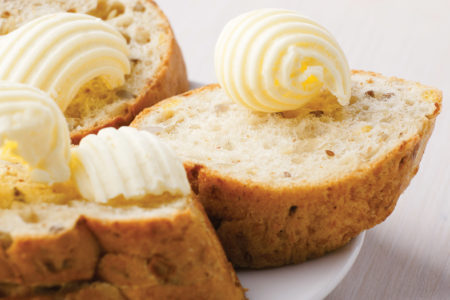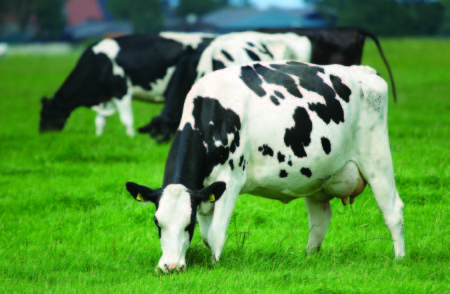 North Cork Creameries' CEO Pat Sheahan said: "This award is a tribute to the farming families who produce our high quality milk, to our highly dedicated staff and to the quality and efficiency of operations throughout the co-operative where the results of our investments, product innovation and competitiveness are exemplified in this national quality accolade. This is a 'three in a row' win for North Cork where we have an excellent reputation at home and abroad for the quality of our dairy products and we will continue to grow and develop our business from this platform. At a time when staying local, independent and relevant in the food industry is challenging, this award validates our commitment to the highest standards of quality and to the dairy farming and rural communities who we are proud to serve as a leading Irish dairy processing co-operative."
North Cork Creameries is an innovative company offering a portfolio of excellent dairy products and food ingredients manufactured to the highest international standards. The co-operative processes over 320m litres of milk annually, with an already invested capacity to increase processing throughput to 400m litres, which will cater for ongoing expansion by milk producers across its operating region. North Cork's dairy food ingredients include milk powders, caseins, whey and bulk and pre-packed butter for a diverse range of food manufacturing applications. North Cork supplies fresh liquid milk, whipping creams and butters to leading multiple retailers.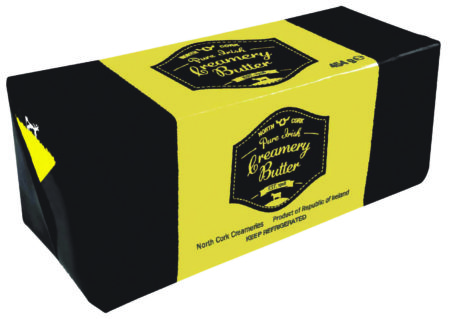 With a 200 strong expert judging panel, the Irish Quality Food and Drink Awards are highly regarded throughout the industry for the balance and integrity of their results. With a heritage spanning four decades, the awards uphold the industry's most rigorous and transparent judging process. They recognise and celebrate the best in retail, wholesale and foodservice food and drink products available in Ireland. The Gold Q is the ultimate award of quality for consumers, retailers, food and drink manufacturers, foodservice providers, wholesalers, suppliers and small producers alike.