4 December 2019
By Bryan Smyth
bryan@TheCork.ie
Five special category winners honoured at annual awards ceremony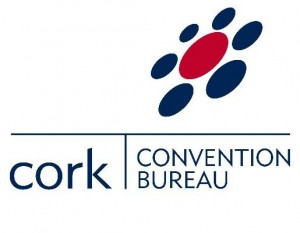 Cork Convention Bureau (CCB) last night hosted its sixth annual Cork Conference Ambassadors Awards at the Carrigaline Court Hotel, Carrigaline. The ceremony paid special tribute to 36 ambassadors, including 5 special category award winning ambassadors, who have helped to secure more than €10 million in conference business for the Cork economy over the last 12 months. The selected ambassadors were instrumental in bringing almost 7,000 delegates to Cork during 2019, approximately 80% of whom were international visitors. This brings the total amount generated by the Cork Conference Ambassadors programme to over €100m since 2007.
Chairman of Cork Convention Bureau Seamus Heaney, said: "This is our sixth year of celebrating the extraordinary efforts of our Cork ambassadors, who continue to excel in bringing valuable business tourism to the city and county. The Conference Ambassador programme has now been running for 12 years and has generated over €100m for the local economy. This is a hugely significant figure, and it is money that has gone directly to business owners in the region."
"More than 75% of all business events that take place in Ireland come here with the help of an ambassador. We see this awards ceremony as an opportunity to show appreciation to our Cork ambassadors and to acknowledge the dedication they continue to display in championing our city and county on a global stage," Mr. Heaney added.
During the awards ceremony, winners were awarded for bringing international conferences and events to the region. Special recognition was given in five separate categories:
1. Academic Conference Award
Dr Cian Desmond, MaREI Centre, for bringing the EAWE Wind Energy Science Conference to Cork. Estimated to have contributed €1.3 million to the local economy, the WESC attracted 800 of the world's leading wind energy scientists and engineers from more than 38 countries.
2. Association Conference Award
Dr. Orla Flynn, CIT, and Michael Linehan, Industrial Internet Consortium, for securing the Smart Manufacturing Forum conference for Cork in May 2019. This is a quarterly conference for the Industrial Internet Consortium, which is made up of over 200 member companies from all over the world. The forum, held in CIT, was comprised of presentations from and interactive panels with thought-leaders in manufacturing and technology research.
3. Corporate Meeting Award
Paul Ryan, Jason O'Callaghan, Meagan Gould O'Sullivan, Qualcomm, for bringing the GSoC 2019 International Conference to Cork. This conference attracted 230 international attendees to the region, providing Qualcomm Cork with an opportunity to welcome colleagues and peers from across the world and showcase Cork.
4. Sporting Event Award
Sean O'Callaghan, Helen Mulcahy, Aileen Murray, representing Cork County Council for bringing the Ironman Triathlon to Youghal in June 2019. The inaugural race saw 2,650 athletes take part to make it the largest ever field for a triathlon event in Ireland. The event was worth almost €8 million to the local economy.
5. Special Recognition Award
Dr. Eric Moore, Tyndall National Institute, UCC, was presented with a Special Recognition Award by the Cork Convention Bureau. This award recognises Dr. Moore's exemplary commitment to consistently bringing international conferences to Cork over the last six years.
About Cork Convention Bureau
Cork Convention Bureau, which is affiliated with Visit Cork, is a public private partnership that promotes the Cork region as a destination for business tourism (meetings, incentives and conferences). Established in 2007, the Cork Convention Bureau is an initiative that brings together representatives from Cork City and County Councils, Irish Hotels Federation – Cork, Fáilte Ireland South West, Cork Airport and Cork Chamber.