11 March 2020
By Bryan Smyth
bryan@TheCork.ie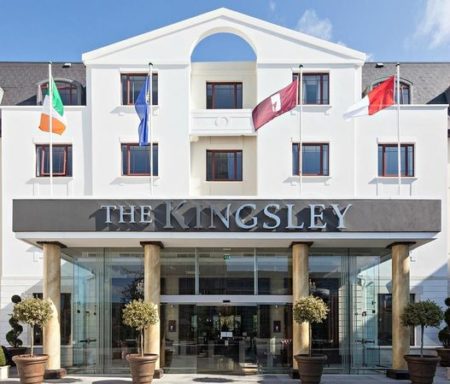 The Kingsley is taking action to reduce the hotel's environmental impact as well as raising awareness about vital issues through the implementation of new sustainability policy.
One third of Irish bee species are threatened with extinction due to changes occurring in the landscape. The Kingsley has committed to the All-Ireland Pollinator plan, a plan dedicated to creating an Ireland where pollinators can survive and thrive. Two beehives housing over 80,000 bees have been installed on the rooftop and are looked after by the Maintenance Manager Mauro Dias and Executive Head Chef Tim Daly.
The Kingsley has committed to a number of green initiatives across the hotel with a particular focus on waste reduction to lower their carbon footprint. In addition to the minimal use of paper and recyclable materials throughout the hotel, including in-room amenities with zero-waste packaging, sourced from organic and natural materials, The Kingsley has introduced E-charging stations for both their staff and guests, as well as a bike to work scheme for their staff to reduce congestion and promote greener travel in the area.
These implementations are enhanced by The Kingsley's commitment to energy management and efficiency. All light fixtures throughout the hotel are fitted with energy efficient bulbs. The energy-efficient heating plan in operation alongside the upgrade of the BMS creates a comfortable ambience within the hotel while also reducing energy consumption. A sustainable water management plan has also been introduced, with the installation of flow reducers on all taps, low flow shower heads and toilet tank fill dividers adding to The Kingsley's greener footprint.
Polished and sophisticated, The Kingsley is a deluxe 4-star hotel with 131 guest bedrooms, fine meeting rooms, a luxurious spa and health club, and excellent restaurants and bars in an appealing location right on the banks of the River Lee, just a few minutes from everything Cork has to offer.
Recognising the need for both structural and behavioural change, The Kingsley is committed to reducing its environmental impact by implementing The Fota Collection's sustainability policy, and hopes to inspire customers, suppliers and other stakeholders to join them in this process.