12 March 2021
By Bryan Smyth
bryan@TheCork.ie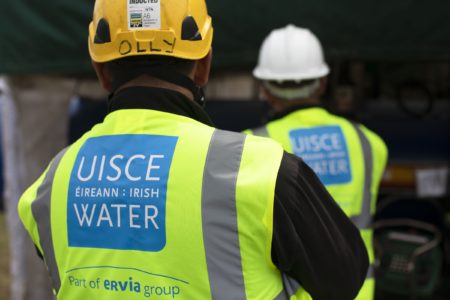 Following consultation with the Health Service Executive, Irish Water and Cork County Council, Irish water have confirmed that the Boil Water Notice for the area supplied by the Whitegate Regional Public Water Supply affecting approximately 6,500 people has now been lifted.
The Boil Water Notice had been put in place at the beginning of February as a precaution following turbidity issues at the water treatment plant, which may have compromised the disinfection process that makes the water safe to drink. The areas affected by the notice include Whitegate, Aghada, Churchtown, Ballycotton, Cloyne, Saleen and Ballinacurra.
Irish Water worked with colleagues in Cork County Council to resolve this situation as soon as possible. Remedial works and assessments were undertaken at the treatment plant, while water quality across the network was monitored and tested. The Boil Water Notice is now being lifted with immediate effect, having received satisfactory water quality results.
Neil Smyth Operations Lead with Irish Water, said "We wish to apologise to the households and businesses in east Cork impacted by this Boil Water Notice. Irish Water and Cork County Council have worked since the beginning of February to lift the notice as quickly as possible. The significant rainfall since the notice was put in place resulted in the restriction remaining in effect for longer than expected."
"The plant at Whitegate remains vulnerable to increased heavy rainfall events. Over the coming months, while water quality will continue to be monitored and public health protected, we will be carrying out further remedial works to the on-site filtration process. To fully address these vulnerabilities and to provide robust treatment processes at the plant, our teams are prioritising the development of medium and longer term capital investment for the scheme. As we work to identify solutions, we will update the communities supplied by the Whitegate Regional scheme. We wish to thank the local community for their cooperation and patience while we worked to lift this notice. Irish Water's priority is the provision of safe clean drinking water and safeguarding that water supply for the future is a vital focus."
Irish Water continues to work with our Local Authority partners, contractors and others to safeguard the health and well-being of both staff and the public and to ensure the continuity of critical drinking water and wastewater services.
Safeguarding the health and wellbeing of both staff and the public while ensuring that healthcare facilities for example have secure and sustainable water supplies and that wastewater systems are operating effectively is the priority at the present time for Irish Water and Cork County Council.