5 January 2023
By Elaine Murphy
elaine@TheCork.ie
First Dates Ireland – Series 8 – Episode 1:
5th January 2023
9:30pm, RTÉ 2
Mateo and the team return for series eight, as more hopefuls keen to find romance enter the First Dates restaurant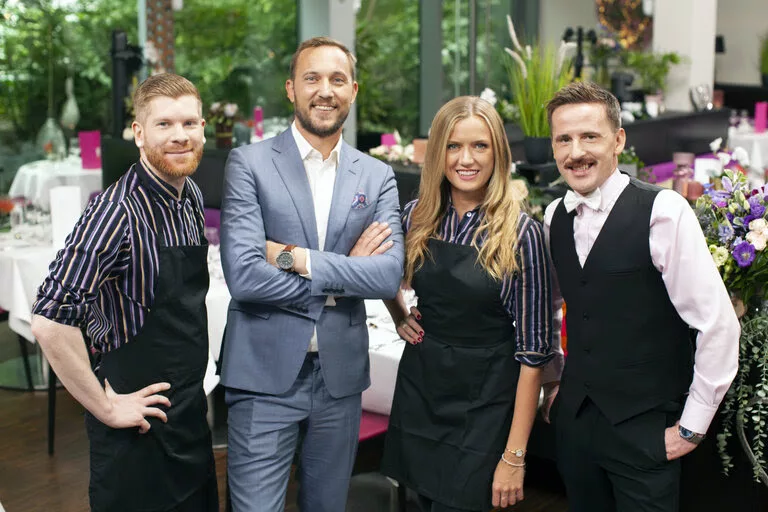 Don't miss the Thursday night specials as the Restaurant of Romance reopens for a new season, serving up a mouth-watering smorgasbord of spice, sauce, sizzle and carefully selected delicacies from the sweet trolley.
Hungry for tasty new sensations, a fresh sitting of daters arrives to sample the food of love, but unlike last year, the tables are intimate and the masks are off.
On hand, as always, with warm welcomes, words of encouragement and matchmaking savoir faire are Maitre'D Mateo, table angels Alice and Pete, and cocktail maestro Neil.
Bursting through the door for the first episode in the new series are best friends and irrepressible personalities Aisling (25) and Naomi (26) ready for an unforgettable double date.
Self-confessed 'girlo' Aisling is matched with insurance underwriter Ross (30) from Dublin who can't believe his luck. While a few tables away, dancing queen Naomi unleashes her best moves on marketing executive Brodie (32) who grew up on a sheep farm in New Zealand.
Meanwhile old school romantic and multi-instrumentalist Garry (73) from Wexford makes sweet music with line dancer and marathon runner Mary (71) from Galway.
And it's revs to the redline as professional auto detailer Colm (28) from Dublin accelerates from a standing start with petrolhead and 'classy car girl' Sorcha (25) from Donegal.
Doors open for a new season of First Dates at 9.30pm on 5th January 2023. Your table awaits!