16 January 2023
By Elaine Murphy
elaine@TheCork.ie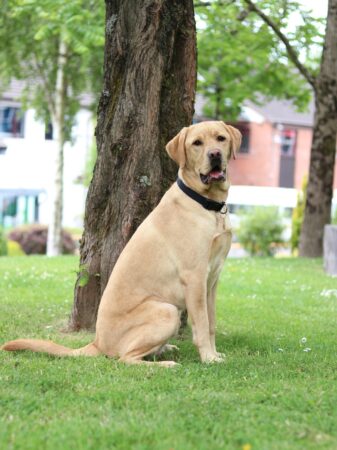 The Veterinary Council of Ireland (VCI), the statutory body responsible for the regulation and management of the practise of veterinary medicine and veterinary nursing in the state, welcomed 302 new vets and 139 new veterinary nurses to its register in 2022. The VCI believes the addition of these professionals and their talent will benefit animal health and welfare in Ireland.
The total number of vets and veterinary nurses on the Veterinary Council register currently stands at 3399 and 1245 respectively, which is an all-time high in terms of the number of veterinary professionals working in Ireland. These registrant numbers are welcomed in the context of increasing demand for veterinary services and ongoing recruitment challenges in these rapidly growing and developing professions.
Of the 302 newly registered vets, 80 were awarded their Bachelor of Veterinary Medicine Degree from UCD. The remaining vets graduated from a number of schools of Veterinary Medicine abroad, with the most popular being Budapest University of Veterinary Science (which accounted for 35 newly registered vets) and Warsaw University of Life Sciences (which accounted for 14 vets).
The top ten counties which accounted for the most new vets in 2022 were:
Dublin – 32 newly registered vets in 2022
Cork – 20 newly registered vets in 2022
Galway – 20 newly registered vets in 2022
Tipperary – 13 newly registered vets in 2022
Meath – 13 newly registered vets in 2022
Kildare – 13 newly registered vets in 2022
Wexford – 12 newly registered vets in 2022
Wicklow – 8 newly registered vets in 2022
Kerry – 8 newly registered vets in 2022
Limerick – 7 newly registered vets in 2022
Niamh Muldoon, CEO and Registrar of the Veterinary Council of Ireland, said "The Veterinary Council believes that the welcome addition of these talented professionals to our register in 2022 will go some way to meeting the growing demand for veterinary services across Ireland. We are pleased to welcome all of the vets and vet nurses who joined our register over the last 12 months, and we believe this growth indicates the robust strength of the sector. The Council looks forward to what 2023 will bring, and we will continue to work with all of our registrants and our stakeholders in the interest of the public and animal health and welfare."