14 March 2023
By Roger Kennedy
roger@TheCork.ie
Whether you have ten or ten thousand employees working for your company, you want to choose something that'll make everyone feel appreciated. Practising gratitude in the workplace has been shown to be hugely important for the success of your enterprise. It helps foster a sense of teamwork and sends the message that everyone is working towards a similar goal. It can also remove some of the awkwardness people can feel towards each other because of their different positions within the company. However, corporate gifts can be a little tricky. You're choosing items that must fit very different personalities, after all. 
Your employees deserve all the appreciation since they're the ones that ensure your business is booming. None of the products or services your company puts forward for customers to enjoy would be possible unless someone behind the scenes worked hard to create them. Your clientele is also essential, as their choosing your goods or services over your competitors keeps your business afloat and drives revenue and progress. Maintaining a successful business requires the contribution of many people. 
However, choosing the right presents can be rather tricky. Since you don't want to pick up something generic but also don't want to feel out of line by choosing something too personal, here are some corporate gift ideas you can consider and some advice on how to select the ones that work best.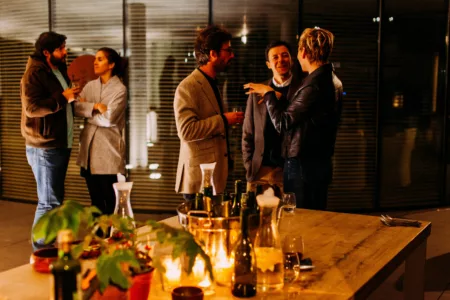 Image source: https://unsplash.com/photos/ZDN-G1xBWHY 
The importance of corporate gifting 
Before you set out to choose the presents, you need to be aware of their importance. Over recent years, the practice has become increasingly popular, and it's hard to deny the positive impact of corporate presents on the well-being of a business. For employees, gifts help improve trust and help employee retention rates. This is particularly important given the fact workers have been recently changing jobs quicker and are no longer afraid to leave if they're not satisfied with the conditions at their current workplace. 
Clients as well are cautious about the relationship they build with the brands they purchase from. They don't want to feel neglected, or the company only cares about getting their money. Customers want to feel that brands are actually committed to their well-being and abide by ethical practices. Corporate gifts can be one of the things that helps convince them, and this strategy enables you to build stronger relationships within your company that are also more durable in the long term. 
The basics 
One of the easiest ways to ensure you buy the right presents is to choose something that's not only aesthetically pleasing, but also practical. Gifts that are also useful are more likely to be well-received. However, you can't just get anything. One of the safest options is personalised pens, which are both practical and show that you put in the effort to find something customised for the person using it. There are many options, from simple to luxury models made of brass or metal. Other examples of a  personalised gift that works well in a business environment include mugs, umbrellas, water bottles, notebooks, jackets and backpacks. You can customise the items with the name of the business, as well as something unique that fits every employee individually. For customers, you can choose a simple message that communicates that their contribution to your company is much appreciated. 
Easier work 
Your employees need a working environment in which they can remain calm and focused at all times. This isn't just important for their workplace productivity levels, but for their general well-being as well. Therefore, it's crucial to take into account the solutions that can help them work faster and more comfortably. Noise-cancelling headphones are a good example. If your workplace can get noisy, for example, there are many people typing all at once, or the office is located in an area that sees a lot of traffic, headphones can help workers focus on their tasks much more easily. 
They're also a perfect gift for employees that work remotely, from home or during a trip to a different location. Households can become especially noisy, much like airports or coffee shops. Daily planners that help organise tasks, stylish leather mouse pads or seat cushions that keep seats ergonomic are other examples of items that can make work easier and more comfortable to complete. 
Delicious presents 
There are many things as nice as a lovely meal, and your employees are guaranteed to appreciate it as well. Charcuterie boards are one of the best options available, offering a wide variety of artisan ingredients. You can even engrave the board with your corporate logo. There's also the option of getting a tried and tested snack, such as popcorn, but giving it a gourmet twist. There are many flavours available for you to choose from, so there's something to fit everyone's taste. 
Artisanal confectionery is also a good option, and plenty of bakeries and shops deliver cakes, cookies, gelato and filo pastries straight to your doorstep. For those that have removed processed sugars from their diets, you can gift organic fruit baskets, making for a healthier dessert. 
Go luxury 
If you want to go the extra mile and choose high-end gifts, you must be extra careful with your selection. The higher costs mean that if you pick items that don't fit the recipient, you'll essentially be losing money. There are many options you can choose from here. For instance, if you know that one of your employees is a staunch fan of a sports team, you can get them authentic gear with their personalised name written on it. 
A luxury basket is another good idea, particularly if you're looking to incorporate more items. You can include high-end beauty products, luxury candles, bath salts and soaks, eye pillows and a natural sea sponge. A golfing or sailing trip is the best option for those who are fans of the activities or have been considering getting into them. Wine tasting or a private chef are experiences that are perfect for those who prepare entertainment as a gift rather than physical objects. 
Choosing the right present can be challenging, but if you keep your options open and don't rush into things, you're bound to discover items that'll have everyone satisfied.