14 April 2023
By Roger Kennedy
roger@TheCork.ie
Entertainment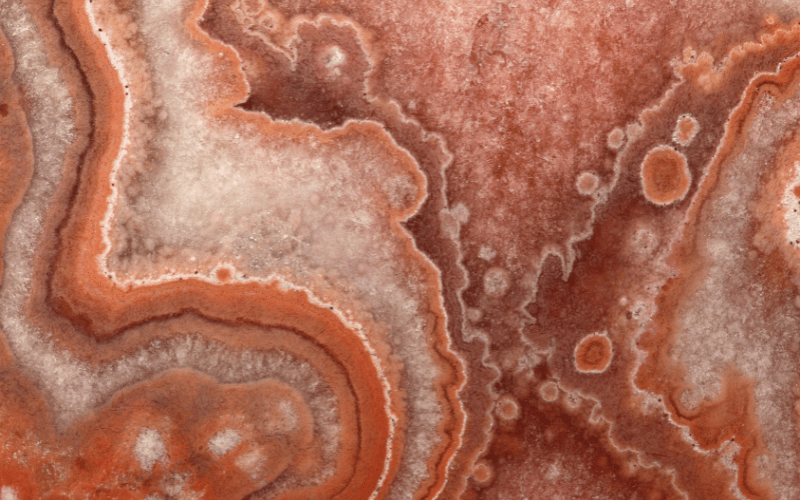 They come in a wide variety of colors and patterns, and each one tells a unique story about the Earth's history. 
From crazy lace to red coronatine, water agates to fire agates, dendritic agates to turtle or fossil agates, among other orbicular and snakeskin agates, this stone never fails to fascinate us. 
With their diversity of curved line patterns and color palettes, agates tell the story of Mother Earth.
Agates are a type of chalcedony mineral that is formed in volcanic rocks or ancient lava flows. 
The minerals in the surrounding rock slowly infiltrate the chalcedony, creating the unique patterns and colors that make agates so special. 
The colors and patterns of agates can vary depending on the location where they are found and the minerals present in the surrounding rock.
Tips on Agates
Here are some general tips on agates that will help you appreciate them even more:
Understanding Agate Formation
Agates are formed in a wide range of geologic settings. They are often found in volcanic rocks or ancient lava flows, where they are formed by slow mineral infiltration. Agates can also be found in sedimentary rocks, where they are formed by precipitation from mineral-rich water.
Learning About Agate Patterns
One of the most fascinating things about agates is their unique patterns. Agate patterns can be quite complex and varied, ranging from concentric circles to wavy lines and everything in between. Some agates even have dendritic patterns that resemble tree branches or ferns.
Appreciating Agate Colors
Agates come in a wide variety of colors, from white and gray to pink, purple, blue, and green. Some agates are even multicolored, with bands of different colors running through them.
Care for Your Agates
Agates are relatively hard stones, but they can still be scratched or damaged if handled roughly. To keep your agates looking their best, it's important to handle them gently and store them in a safe place.
Agate is a mineral with a unique beauty and rich history 
It is a variety of chalcedony that comes in a wide range of colors and patterns, making it a popular choice for jewelry and decorative objects. In this article, we will provide you with general tips about agates and explore their unique properties.
One of the most fascinating things about agate is its color diversity. 
Agate can be found in almost any color, including white, black, blue, purple, pink, red, yellow, and green. Each color is a result of the mineral impurities present in the stone, making it a truly unique and individual gemstone.
Another characteristic that makes agate special is its patterns.
The patterns found in agates are the result of mineral impurities that form in layers or bands within the stone. These bands create different patterns, including dendritic, moss, and plume agates, which are all highly prized by collectors and jewelry makers.
Agate is also known for its hardness and durability, making it an excellent choice for jewelry and decorative objects. With a hardness of 6.5-7 on the Mohs scale, it is not easily scratched or damaged, and its durability means that it can withstand daily wear and tear.
When it comes to the metaphysical properties of agate, it is believed to have a variety of healing properties. It is said to bring stability and balance to its wearer, both emotionally and physically. It is also thought to promote inner peace, calmness, and tranquility, making it a popular choice for meditation and relaxation.
Overall, agate is a unique and beautiful gemstone that has been appreciated for centuries. Its diverse colors and patterns, combined with its durability and metaphysical properties, make it a popular choice for jewelry and decorative objects. Whether you're a collector, a jewelry maker, or simply someone who appreciates the beauty of natural gemstones, agate is worth exploring.