25 May 2023
By Roger Kennedy
roger@TheCork.ie
In an age of rising inflation, more of us are tightening our belts and making significant changes to our spending habits. Whether it's spending less on the weekly or shop or ditching international travel for staycations, the reality is, most of us are spending far less than we used to. However, the luxury fragrance market is thriving. Despite synthetic perfumes offering a budget-friendly alternative, many of us are still prepared to spend a premium on the real thing. But are they really all they're cracked up to be?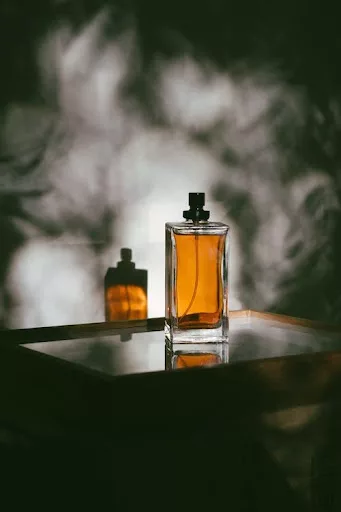 What Are Natural Fragrances?
While we've been buying organically for years, it's only recently that we've shifted the focus away from our groceries and toward the rest of what we buy. So-called natural fragrances deliver exactly on their promise. The ingredients used here are pure and unadulterated. However, they come at a premium. You probably have a bottle or two of essential oil tucked away in a vanity case somewhere. However, there's a big difference between something like lavender and the kind of ingredients you'll find a bottle of L'Ombre Dans L'Eau.

Brands like Diptyque go the extra mile when abstaining from essential oils for use in their perfumes. Many manufacturers make use of chemical solvents to produce those all-important aromatics. However, any fragrance produced using these solvents can't truly be considered a natural product.

While all-natural fragrances are considered the eco-friendly option, that's not always the case. Some producers use ingredients harvested from unsustainable sources. Even if these ingredients are sourced responsibly, they're not always a skin-friendly option. Many natural extractions are allergenic, making them unsuitable for people with sensitive skin.

What Are Synthetic Fragrances?

Synthetic fragrances are generally far more affordable and readily available. The aromatics used here tend to be produced in a lab. They're carefully formulated to replicate the smell of essential oils found naturally. However, the chemical processes involved have given some people cause for concern. While it's a genuine worry, not every chemical cross is inherently bad.

As well as being budget-friendly, synthetic fragrances can sometimes outperform more expensive products. Aromas are often richer and more intense, with long-lasting wear that lingers on the skin for hours at a time. Many synthetic perfumes also enjoy an extended shelf life, making them a good choice for fragrance collectors who have many bottles in their collection.

Which is Better?

Ultimately, you need to weigh up the pros and cons of both synthetic and natural fragrances. While synthetic perfumes are easier on your bank balance and generally smell great, they're not the most eco-friendly. Even if the ingredients used aren't harmful to your skin, there's a good chance they've been tested on animals before being made available. While they're more expensive, natural fragrances tend to benefit from all-around green credentials. Animal testing is a big no-no, while any reputable brand will obtain essential oils from sustainable sources. If you are selecting an all-natural product, do pay attention to the ingredients list. They tend to have a higher concentration of allergens, so performing a patch test first is always a good idea.