2 July 2023
By Elaine Murphy
elaine@TheCork.ie
Arts News
"She ditched her day job to pursue her art with a basic income grant from Ireland". So reads the NBC News headline on https://www.nbcnews.com/news/world/ireland-basic-income-artists-musicians-filmmakers-economy-pilot-scheme-rcna89707
Chicago Reporter Meagan Fitzgerald travelled to Cork so speak with 27 year old digital media Artist Elinor O'Donovan, and Senior Lecturer in Economics at Cork University Business School Dr Declan Jordan. The TV report says that Elinor now receives €17,000 UBI, and was able to quit her Receptionist job in order to focus on Art.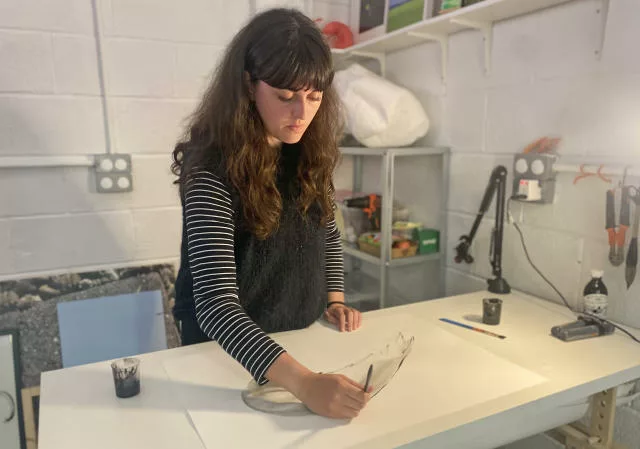 The new Basic Income for the Arts (BIA) pilot scheme aims to support the arts and creative practice by giving a payment of €325 a week to artists and creative arts workers. The payment is taxable, but the amount of tax paid depends on a recipients individual circumstances. Income from the scheme is treated as income from self-employment for the purpose of various means tests.
The main objective of the scheme is to address the financial instability faced by many working in the arts.
The pilot scheme closed for applications on 12 May 2022. 2,000 eligible artists and creative arts workers were selected at random and invited to take part in the pilot scheme.
The anonymised randomised selection of participants was held on 29 August 2022. The pilot runs over 3 years, from 2022 to 2025.