23 October 2023
By Roger Kennedy
roger@TheCork.ie
Entertainment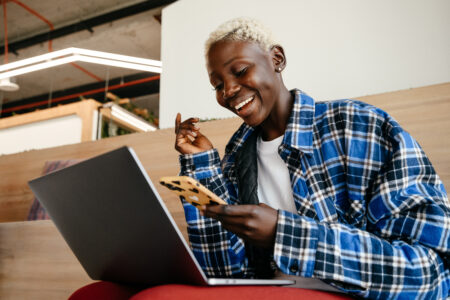 Ireland, a country with a rich cultural heritage and a strong gaming tradition, has experienced radical shifts when online gaming came to the scene. The intertwining of culture and social aspects with online gambling is a fascinating subject that provides insight into how this modern industry influences Irish society.
This article gets deeper into the cultural and social dimensions of online gambling in Ireland, shedding light on how the many gambling options at IrelandCasinosOnline.com have impacted the nation's identity and lifestyle.
Cultural Roots of Gambling in Ireland
Gambling is not new in Ireland; It has existed since ancient times. Traditional Irish games like "hurling" often involve betting, reflecting a long-standing connection between competition and wagering. Ireland's horse racing culture has also significantly shaped the nation's affinity for gambling. The Irish have a genuine passion for the sport, and this enthusiasm naturally extends to betting on races. These cultural elements have provided a fertile ground for the growth of traditional and online gambling.
Online Gambling: Convenience and Social Interaction
The advent of the internet and the availability of online gambling platforms have brought the convenience factor, which is good news for Irish gamblers. No longer confined to physical betting shops or racecourses, individuals can now place bets from wherever they are with their devices. This sort of convenience attracted many, as it provided easier access to the games offered.
Despite the solitary nature of online gambling, it can also foster social interactions. The chat rooms and the community forums present provide a platform for players to discuss strategies, share experiences and even make friends. Other than playing, individuals can connect and bond over their shared interest in betting.
Government Regulations and a Shift in Advertisements
Various gambling operators have taken to mainstream media to advertise their services online and through traditional media. This widespread advertising can have cultural and social implications, as it normalizes gambling and may encourage increased participation.
Now, this is happening as the Irish government is stepping in to regulate the online gambling industry. This is all for the protection of consumers and fair play. Public opinion on gambling, however, remains diverse. While some view it as a harmless pastime, others are concerned about the social consequences of increased access to online betting.
Challenges of Online Gambling
Now, online gambling also has with it some challenges. The ease of access can lead to overindulgence and addiction, a problem that Ireland, like many other countries, grapples with. The convenience of online gambling can make it more difficult for individuals to set boundaries and manage their betting activities responsibly.