8 November 2023
By Ruby Reginald
news@TheCork.ie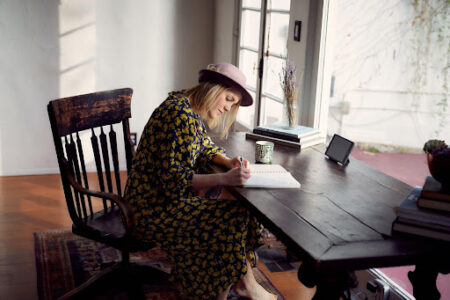 One of the most challenging aspects of choosing a research paper writing is knowing the subject yourself and making sure that you can talk to an expert directly. Most research paper writers you will find online will have to deliver their questions and concerns through a staff person, yet reliable services will allow you to talk without a man in the middle. It helps to eliminate mistakes and save time when you can provide a direct example and see whether an expert is on the same brainwave. Now, choosing a reliable research paper writer includes not only these bits! 
How to Choose a Research Paper Writer? 
Direct Contact With a Chosen Writer
While you will not find this service at every company that provides academic assistance, it is one of the best ways to choose someone to help you. This way, a research paper writer can ask questions directly and check whether your instructions are clear. It will also help to understand certain parts that you add yourself. When a writer sees your style, they will be able to match your personality. 
Read Online Reviews and Testimonials
Without a doubt, you have to read what other users say and see whether the writer can deliver tasks on time or avoid grammar mistakes. Most customers that have worked with this or that person will mention various issues that may help you. Likewise, if a student has worked in the field of Psychology or Law, it may be helpful. It means that if you need a Law paper, you will be able to learn that a writer has done prior research on a similar subject that you need. 
Ask Questions to Determine Whether You Are Understood
When you share your task instructions and decide who to choose from the list or even between two people, you should ask questions. It will help you to see whether your message has been delivered. When you approach a term paper service but need a dissertation research paper style, ensure you get the necessary writing level. By asking questions, you will eliminate the risks. 
Share Your Instructions and Wait for a Reaction
Last but not least, you have to wait for a proper reaction when you share your instructions. If no questions are being asked, it may be concerning. A good research writer will have to ask questions and clarify things. Remember that questions asked will help you to see that a writer cares for your research work.  
Proper Research Paper Writer Should Handle Editing Issues!
Although it is usually done by most specialists that you will find, remember that it is necessary to check for the presence of this particular service! You can request an additional task for editing if English is not your first language or grammar is not your cup of tea! As you talk to your research paper assistant, look for someone with good feedback and versatility in a chosen subject. Now, if your online research paper writer has made a minor mistake or misunderstood something, look for a service that will include free revisions. It is the classic way of bringing your structure and research style to perfection! If an expert can do proper editing, it speaks volumes of their experience! 
Bio: Ruby Reginald loves to write and research the best ways to learn. As an educator, she loves to travel the world and pick the best solutions to help students achieve success. Follow Ruby to find inspiration and make your studies fun and hassle-free.