25 August 2015
By Bryan T. Smyth
bryan@TheCork.ie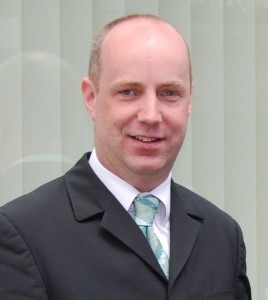 A Government TD has rubbished current procedures for keeping an eye on how money is spent in Ireland's school system.
Fine Gael TD Jim Daly of Cork South West said:
"The lack of accountability, transparency, misuse of public funds – and in some cases blatant fraud that exists – in the current structure of governance in our schools is not acceptable"
Deputy Jim Daly wants to establish the office of Ombudsman for Education, to investigate complaints and also to pro-actively improve Governance.
"An Education Ombudsman wouldn't just deal with complaints, they would actively have a statutory responsibility to monitor, report, and make recommendations to improve our education system."
The Minister for Education Jan O'Sullivan TD (Labour) has already said on record she is against the idea of establishing a new Ombudsman,
but Deputy Jim Daly has vowed to press ahead against the Minister's wishes as he says urgent reform is needed.
Deputy Jim Daly said:
"It is a failure of successive Governments – of all colours! – to fully grasp and understand the importance of Educational issues"
Education represents a massive €9bn, or one fifth, of the Ireland's annual National Budget. Jim Daly is Chairman of the Oireachtas Education Committee and a former School Principal. He will publish new legislation in September to try and establish an Ombudsman for Education. Jim Daly said many things have changed in Ireland since the state was founded, but Education needs reform.
"There is no mechanism in place where parents, or indeed teachers, can seek an independent review of decisions taken at a local level.
School boards of management are the last bastion of society that remained unchecked, many believe they are a law unto themselves".
There is an Ombudsman whom people do complain to. That is the existing Children's Ombudsman, however Deputy Jim Daly said:
"In fairness, their hands are tied, their remit is too small. Indeed, of the 9,000 complaints received by that Children's Ombudsman in a sample period, over 4,000 related to Education, but of these only a tiny percentage ever went to a full investigation"
In 2014 Jim Daly TD introduced a private members bill to try and widen the remit of the existing Ombudsman for Children's office,
but it was not accepted by the Government at the time.
Commenting today the Cork South West Deputy said:
"Just imagine how angry a parent would have to be in the first place to report their own local school to a statutory Ombudsman,
and then how galling it must be to have an Ombudsman do nothing. There must be thousands of cases out there where parents just give up."
Deputy Daly concluded:
"Currently the Department of Education appear to believe they have a 'monopoly on wisdom' on how we should educate our children, they do not.
Education of our precious children from infant level is of crucial strategic importance to everything else that goes on around us, it effects our
health system, our national budget, and our ability to make a better life in Ireland. A prosperous education system will lead to a prosperous nation.
I look forward to contributing to education in whatever capacity I can, for as long as I am elected to do so."