12 February 2016
By Elaine Murphy
elaine@TheCork.ie
A West Cork Councillor, and former Mayor of County Cork – Cllr Alan Coleman (Independent) – is calling on Taoiseach Enda Kenny to clarify what his office is doing to progress the proposed Cork-Boston direct transatlantic flight route.
Taoiseach Enda Kenny is in Cork City and County today (Friday) visiting a number of projects, and canvassing for the forthcoming General Election with Fine Gael colleagues.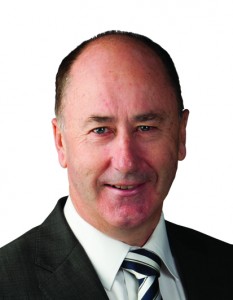 General Election Candidate in Cork South West Alan Coleman (Independent) said:
"The Taoiseach will enjoy a number of 'photo opportunities' today at the impressive Capitol Cineplex redevelopment site, and nearby Beamish & Crawford events centre site in the City Centre, but the 'Elephant in the room' for people across County Cork is Cork Airport, and what the Government are doing – or failing to do? – to give it a realistic chance of competing with Dublin, and bring much needed visitors into the South"
Two years ago Norwegian Airlines applied for a 'foreign carrier permit' to fly the Cork-Boston route, but approval is still in limbo from the U.S. Department of Transportation.

Norwegian is Europe's third largest low-fares airline, and wanted to fly five times a week from May.
However, its transatlantic flights are dependent on the U.S. authorities granting a 'foreign carrier permit'. The airline lodged its application two years ago.
An Airline spokesperson has already urged the U.S. Department of Transportation to finally give their approval, and last month Ireland's Minister for Transport Paschal Donohoe said he had discussed the matter with the EU transport commissioner. However, as of today no decision has been made on the licence.
Cllr Alan Coleman (Independent) said:
"The Taoiseach has admitted that he doesn't have direct influence over decisions being made in Washington, but today he must at least reassure the people of Cork that he is using every diplomatic and business channel available to progress the much needed transatlantic flight. The benefits of a direct link with the U.S. would be massive for Cork. Is the Taoiseach favouring Shannon and Dublin, over Cork?"
Cllr Alan Coleman (Independent) concluded:
"The spirit of the open Skies agreement between the EU and the US is allowing new carriers to enter a marketplace. The Taoiseach must be true to the spirit of his own election manifesto and demonstrate openness, I am calling on Enda Kenny to outline in more detail exactly what steps he has taken, and what progress he has made on securing this important transatlantic link"