15 February 2016
By Bryan T. Smyth
bryan@TheCork.ie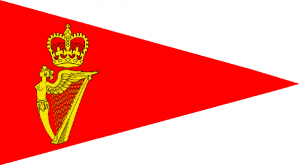 It's an event whose attendances fluctuated with the economy, but now with a new sponsor 'on board' (literally), and greenshoots of economic recovery permeating through society (according to the current Government) Volvo Cork Week receiving a record number of entries.
This year's event will take place 10th – 15th July 2016. The inaugural IRC Europeans are getting a fantastic response from all across Europe and further afield. So far, entries have been received from Ireland, Northern Ireland, the United Kingdom and France, and interest shown from the USA, Australia and South Africa.
The sports boat fleet is looking very strong with the J80's, Viper 640 and 1720's all confirmed to be at the event. We see some familiar faces returning from previous years as Volvo Cork Week welcomes back racer Martin Sykes' Carter 36 "Mischief of Mersea" from the UK, local man Anthony O'Leary's Ker 40 "Antix", Tony Ackland's Ber Sloop "Dark Angel" from the UK, Patrick Beckett's J92 "Jostler", Jay Colville's First 40 "Forty Licks", Thomas Roche's Salona 45 "Meridian", Ronan Fenton's J35 "Skyhunter" as well as the overall winner from the last event, Michael Boyd, Commodore of the RORC, with a new JPK 10.80, which is currently being built in France.
Irish competitors signed up to date include Timothy and Richard Goodbody's J109 "White Mischief", Paul and Deirdre Tingle with their X34 "Alpaca", and Kevin Murray's Sun Odyssey 35 "Objection!"
With a high number of UK entries also coming through, Crosshaven will host Mike Walker's HANSE 400 "Kayachtic", John Spottiswood's Reflex 38 "Lynx Clipper", John Allson's J109 "Jumbuck" and Richard Matthews' 38ft Humphreys "Oystercatcher XXXI."
The first French entry for this year's competition is Eric Gicqual's J133 "Black Jack".
The coastal fleet is a big favourite again this year with one long race per day giving crews an option to race without the ultra modern racing machines totally out classing them. Whitesail is getting great support from near and far this year with the split divisions give the traditional whitesail boats and the faster racer cruisers separate results. See notice of race http://www.corkweek.ie/notice-of-race/
The event organisers encourage all participants and visitors to Volvo Cork Week to book accommodation well in advance as local hotels and B&Bs have notified them that rooms are booking out fast.
For those interested in more racing after Volvo Cork Week, the RCYC is kindly offering free berths for any competitor in Volvo Cork Week from the 15th of July 2016, until the start of Calves Week 2016 in West Cork or Cowes Week 2016 in the Solent.
Fasten your life jackets! Volvo Cork Week, the sailing event of the year, is not to be missed!