15 February 2016
By Elaine Murphy
elaine@TheCork.ie
UCC's College of Business and Law is set to host its Work Placement Awards ceremony this Wednesday, to recognise and reward exceptional student performance on placement.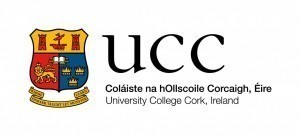 In 2015, over 500 students in the College of Business and Law successfully completed a Work Placement as part of the undergraduate or postgraduate study experience.
Dr Louise Crowley of the School of Law, UCC, said the ceremony will see the recognition of both nominated and successful students, all of whom are celebrated as exceptional placement participants and ambassadors of the College of Business and Law.
"Placement providers, who play an invaluable role in supporting the multi-faced learning experience of students at UCC, and whose support is invaluable to the success of the placement programmes, will also attend the event and will be invited to share the highlights of their experiences," she said.
"We look forward to the opportunity to acknowledge their crucial, long-standing support."
According to Professor Ursula Kilkelly, Head, College of Business and Law, work placement is a hugely important part of studying at the College of Business and Law, now made up of two innovative Schools – the Cork University Business School (CUBS) and the School of Law.
"We are committed to offering students opportunities to apply their learning in challenging professional and practice environments. To employers we are committed to supplying highly educated and skilled students that meet your requirements."
Orla Joyce, Head of Legal at Heineken Ireland; Louise O'Brien-Kenny of Glanbia Ingredients Ireland; and Ross O'Dwyer, co-founder of Pundit Arena will speak on behalf of placement providers from both Schools.
Valuable in how they inform uncertain students' career choices, placements are integrated formally into programmes in the Business degrees and Law degrees or offered as part of summer placement programmes in Law. Feedback from employers is hugely positive with many hiring their Placement students as graduates.
Christopher Kelleher, a third year BComm student at UCC, worked in a Digital Content Creation and Marketing role with sports media platform Pundit Arena, which recently raised a seed round of €650,000 from a collection of angel investors and Enterprise Ireland. The company will open a London office later this year.
"Christopher created media content across various sports and his work was read by thousands of people around the world. His level of dedication was not like a placement student, but rather that of a founder. Contributing work around the clock and giving his all to drive the company forward – he set an example for all the staff in the office," commented Ross O'Dwyer, co-founder and director, Pundit Arena.
"The right work placement can make a significant difference to both the student and the employer. At Pundit Arena we're always looking for people that are passionate about sport and want do something that really makes a difference with their time. Chris Kelleher fitted this exact bracket and he went onto play a major role in helping the platform grow from 150,000 users to 1.4 million."
On his win, Kelleher said: "Working in a start-up business, which was still in a stage of infancy, was an invaluable experience. To have played a small part in its awesome growth is rewarding.
Rachel O'Sullivan, who graduated from the BCL (International) programme in October 2015, completed a two week placement at the Office of the Attorney General. A key highlight of her time at the Office was the chance to observe the challenge to the result of the same sex marriage referendum in the High Court and Court of Appeal.
"This was a unique opportunity not only to attend these significant constitutional proceedings but to have responsibility for preparing a briefing note for other members of the Office. Therefore when I finished at the Office I left with a feeling that in addition to obtaining an immeasurable benefit from my experience, I had also made a contribution to the work of the Office during my placement."