5 March 2016
By Bryan T. Smyth
bryan@TheCork.ie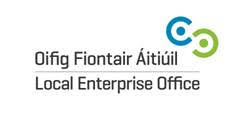 Cork retailers are invited to "Speed Mentor Your Retail Business", a unique event on Tuesday next, March 8th where they will have the opportunity to meet some of Ireland's leading retailers and find out about their journey to success.
This networking -and mentoring event for retailers, food, and other customer service businesses, promises an evening of high energy, innovative ideas and practical advice for attendees. The event is being organised by the Local Enterprise Office (LEO) Cork City, as part of Local Enterprise Week and runs from 6 – 8pm in the Millennium Hall, City Hall.
Attendees will hear about retail trends for 2016 from leading retail trainer James Burke, who was the retail adviser to Fergal Quinn's Retail Therapy Programme. Participants will then have the opportunity to join in small group mentor sessions with retailers who have already achieved success and are happy to share their experience.
Speaking about the event, Ita Murphy, event organiser at LEO Cork City said "We are delighted to be bringing some of Ireland's leading retailers to Cork to share their experiences and wisdom with our own Cork retailers. These retailers are innovative and have bucked the trend, building successful retail businesses in difficult times by offering unique customer experiences or challenging the traditional retail model and doing things differently."
"This free event offers a unique opportunity for Cork's retailers to hear and learn from their stories." she continued.
Mentors include Tony Cross from Maxi Zoo, who employ 130 across 17 stores nationwide and Gillian Maxwell, HR Director and partner at Tiger Retail Ireland, which she introduced with her partner to the Irish market in 2011, and has since opened 23 stores, with plans for six more in 2016.
Mentors for the event:
Ernest Cantillon Owner, Electric Bar and Restaurants, Sober Lane
Tony Cross Owner, Maxi Zoo, Leading Irish Pet Store
Martina Doyle Director of Operations at Lloyds Pharmacy
Gillian Maxwell Operations Manager at Tiger Retail Ireland
Nathan McDonnell Owner, Ballyseedy Home & Gardens
Lawrence Owens Chief Executive, Cork Business Association. Previously Store Manager, Debenhams
"Speed Mentor Your Retail Business" runs from 6 – 8pm in the Millennium Hall, City Hall on Tuesday, March 8th and is free to attend, but places should be booked at www.localenterprise.ie/corkcity