6 March 2016
By Bryan T. Smyth
bryan@TheCork.ie
Join Stargazers for one of their most eagerly-anticipated gigs of the year at Ballymaloe Grainstore on Easter Sunday 27 March, where they will celebrate the release of their new single "Paper Moon".
The band launched more than three decades ago and while the line-up has undergone some changes over the years, the harmonies are as tight as ever! Stargazers have maintained the intrinsically musical and harmonious tone for which they're well known. The trio are defined not only by their experience and skill as musicians, but also by the level of fun and entertainment they bring to each and every performance.
They made an exciting debut on RTÉ and went on to become both a regular and popular feature on many of the major shows on Irish radio and television. For more than 30 years, the band have been entertaining audiences on home soil, and also in many far off and exotic locations all over the world; proof indeed that their varied repertoire of contemporary tunes and old classics transcend culture and generations alike.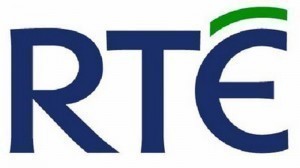 Combining a wide range of famous hits from celebrated songwriters like Cole Porter, Irving Berlin and Randy Newman with the instrumental styles of Django Reinhardt and Stéphane Grappelli – as well as a few original tracks for good measure – the trio's finely tuned set list never fails to strike a chord with fans of truly beautiful songs.
Stargazers take their craft seriously but deliver the songs with effortless fun. A show of this calibre in a setting as intimate and relaxed as the Grainstore is one most definitely not to be missed!
Johnny 'Fang' Murphy – lead vocals and guitar
Chris Ahern – lead guitar and vocals
Ursula O'Sullivan – bass guitar and vocals
Tickets for Stargazers in Ballymaloe Grainstore are €20.
They can be booked on www.ballymaloegrainstore.com or on 021 465 2531.