29 June 2016
By Elaine Murphy
elaine@TheCork.ie
Starting on July 2nd Ray Foley will be waking up the people of Cork for a special 12 week series every Saturday between 7am & 10am. An award winning DJ, Ray Foley who is currently a presenter on the 7 O'clock Show on TV3 is excited about the move saying "I'm delighted to be joining Cork's number one radio station! I've been a fan of Red FM for many years because they're one of the best radio stations in the country."
Ray Foley will be very familiar to the people of Cork having presented his very popular self-titled lunchtime show on Today FM for 6 years and also the Irish version of Take Me Out on TV3. Ray Foley will be also be joining his old Today FM colleague at Red FM "KC is an old buddy of mine so when he suggested coming on board for Saturday mornings I couldn't believe it! Of course I said yes".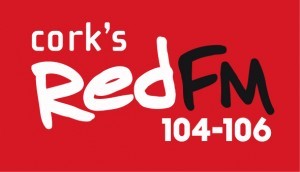 The announcement of Ray Foley comes two years after Neil Prendeville made a move across the city and KC moved back from Dublin, resulting in Cork's Red FM becoming the no1 radio station in Cork. Speaking about the latest addition CEO Diarmuid O'Leary added that "Cork's Red FM is delighted that Ray Foley is going to be entertaining our listeners on Saturday mornings for the summer – we can't wait to hear him back on the radio from this weekend".
Ray Foley who won 3 Meteor Awards and 5 PPI awards will bring a fresh sound to Saturday mornings in Cork. "I've had many brilliant Friday nights out in Cork city, so I should apologise in advance for waking everybody up on Saturday morning. I promise I'll be gentle!" he added.
The Ray Foley Show on Cork's Red FM 104 – 106fm starts on Saturday July 2nd at 7am and will run until 17th of September.