7 October 2016
By Bryan T. Smyth
bryan@TheCork.ie
A former Deputy Lord Mayor of Cork – Cllr Kenneth O'Flynn – has issued a statement in which he said "It has been brought to my attention that the former Amgen site in Carrigtwohill is to be visited by executives or representatives of Nissan Japan and Nissan UK in the coming weeks with a view to assessing the site as a possible location for either a new Nissan manufacturing plant or as an alternative to their Sunderland plant".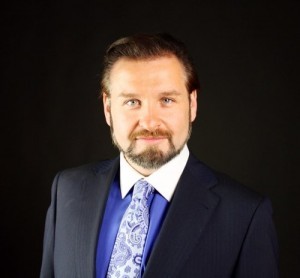 The Fianna Fail Cllr continued; "This would obviously be as a a result of Brexit and would be an amazing boost to Cork if such a site was to become home to car manufacturing. With facilities at the Port of Cork so suitable for exporting cars and Ireland as a member of the EU, it may make exceptional commercial sense for Nissan to look at Ireland for future growth. I understand that the IDA and Little Island Business Association have knowledge of the Nissan interest in Carrigtwohill or that discussions have taken place at some level to date and I would ask the CEO of IDA Ireland Martin Shanahan and the CEO of LIttle Island Business Association Michael Mulcahy to clarify for the people of Cork the position and what knowledge they have of Nissan's interest in Cork as it could be one of the biggest investments in Cork in 50 years, if it was to happen. I would welcome such a visit and would want to see the Nissan Executive Team afforded every facility by Cork in the event that they were to invest here."
Nissan's Sunderland plant is widely recognised as one of the most efficient in Europe and has turned out more than 8.5m vehicles since it opened in 1986. Building the new Juke there has cemented Nissan's position as the UK's biggest car maker, with more than 500,000 vehicles rolling off its production lines a year, with about one in every three cars built in the UK coming out of its facilities. The factory already makes Nissan's Qashqai, Note and electrically-powered Leaf models, with eight out of every 10 cars produced going for export. Sunderland is also the production hub of the company's luxury Infiniti Q30 model.
Almost 9,000 people are employed by Nissan in the UK, with 1,000 at its European technical centre in Bedfordshire and almost 200 at its design base in London. The company said staff at both sites would be "instrumental" in developing the new Juke.