3 January 2017
By Tom Collins
tom@TheCork.ie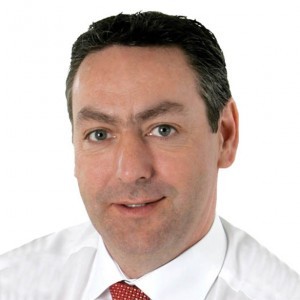 Fianna Fáil Spokesperson on Health, Billy Kelleher (elected as a TD in Cork North Central) has said that Minister Harris has failed miserably in his commitment to address the chronic overcrowding in our country's Emergency Departments.
Deputy Kelleher was commenting following reports from the INMO that there were 612 people on trolleys this morning waiting for admission onto a ward.
"We are now in the throes of the now traditional winter hospital crisis. Since September last year, I have been warning that not enough was being done to prepare the health system to deal with these extra patients.
"Every time anyone raised a concern, Minister Harris and his officials trumpeted the Winter Health Initiative, and the additional resources being allocated.
"Let's call a spade a spade: the Winter Initiative has failed, and Minister Harris must now review what his Department and the HSE are doing to ensure that less, not more, patients are waiting on hospital trolleys for the rest of winter 2017.
"It's clear that the focus of the Winter Initiative has been on the main Dublin hospitals, and not on the regional hospitals in the south and north of the state."
"Hospitals in Cork, Limerick, the Midlands and Donegal are creaking with the pressure being put on them. Lives are being put at risk," added Kelleher.
"It has now gotten to a stage where the HSE believes that 300-400 patients every day are lying on a trolley waiting for admission is acceptable. It's not, and the Minister needs to bring forward proposals that increase capacity in our hospital wards and ensure those that need a ward bed get one as quickly as possible.
"Right across the country, there are community hospitals with fully functioning wards that could be used to treat non-acute patients, thereby freeing up acute beds in our major hospitals.
"It's time for the Minister for think outside the box to find a permanent solution to hospital overcrowding.
"612 patients on trolleys is proof-positive that despite lots of media spin, Minister Harris is floundering in his new ministerial role. The sooner he accepts this, and seeks advice and suppo