27 June 2017
By Bryan Smyth
bryan@TheCork.ie
Cork South West TD, Margaret Murphy O'Mahony has said that "rural Ireland is being hollowed out, and that the Government's inability to see past the M50 risks destroying rural communities in West Cork".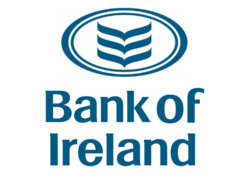 Deputy Murphy O'Mahony was commenting after it was announced that Bank of Ireland will cease all counter services at its branch in Dunmanway.
"Rural Ireland's death from a thousand cuts with successive reductions in services, both public and private, is happening right now.
"This decision by Bank of Ireland will do untold damage to the town.
"People like to be able to walk into their local bank branch and talk to a real person. This is very true for business people and older people.
"Automating every service cannot be the response to every challenge.
"I have written to the CEO of Bank of Ireland, Richie Boucher requesting that this decision is reversed, or at the very least, a limited counter service is made available to the residents of Dunmanway.
"How can we expect businesses to operate or families to settle in rural towns if there are no services? The Government's strategy on rural Ireland is failing," concluded Murphy O'Mahony.