21 September 2017
By Elaine Murphy
elaine@TheCork.ie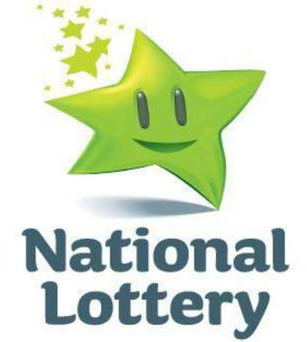 Europe's longest-running TV gameshow, Winning Streak returns to living rooms all over Ireland this Saturday evening (23rd September) at 8:15pm on RTÉ One.
Show presenters Marty Whelan and Cork born Sinead Kennedy are back as Winning Streak celebrates its 29th series.
Five players are ready to compete to win cash, cars and luxury holidays, with one getting the once-in-a-lifetime chance to spin the Grand Prize Wheel. The five players chosen to participate in the first episode of this series are:
Kevin Meade from Carrigaline, Co Cork
59-year-old Kevin lives in Carrigaline, Co. Cork with his wife Mary of 14 years. Kevin refused to believe that he had been selected as a contestant for the Winning Streak Gameshow and believed that the National Lottery officials who confirmed the news to him were a group of friends playing a practical joke.  Spending plans have already been made for his Winning Streak prize money as Kevin plans to go on a full time holiday after he pays off his mortgage should he win big on the show.
Fr Gabriel Atidoo, Derrinturn, Co Kildare
55-year old Fr Gabriel Atidoo, from Derrinturn, Co Kildare will make an incredible 5,000 km journey from his home in Ghana to take part in this week's Winning Streak TV gameshow. Gabriel who has been a priest for 28 years is a regular visitor to Ireland and he is being supported by his friends from all over the country. Gabriel spends two months in Ireland every year with his close friend, Father Alphonsus John Murphy in the Carberry Parish in Co. Kildare.
As a massive fan of the Winning Streak TV Gameshow, Gabriel's lucky ticket was given to him by the housekeeper in the Carberry parochial house, Julie Lawlor. Gabriel's close connection to Ireland comes from a meeting with Father James Browne from Blackrock in Co. Cork who was a missionary in Ghana in the 1990's. With his Winning Streak prize money, Gabriel wants to put the money towards two community projects which are very close to his heart in his own parish in rural Ghana. His prizemoney will help in the development of a new school building while he would also like to provide much needed renovations to his own church which has become dilapidated in recent years.
Zsuzanna Furey from Kilkeaskin, Carbury, Co Kildare
Zsuzanna (aged 31) lives in Kildare with her husband, Stephen Furey of five years and their three boys: CJ (7), Donncha (5) and Lochlann (2). Zsuzanna is living in Ireland for more than 14 years after emigrating from her native Hungary. Zsuzanna is a keen rugby player who plays second row for Edenderry RFC and in her spare time she is a beekeeper – owning four hives (which equates to a few thousand bees!).
Diarmuid Ryan from Gortnagonna, Roscreaa, Co Tipperary
Student Diarmuid (19) is studying dairy business at University College Dublin (UCD) and then on weekends he is helping out on the family farm at home in Roscrea. Diarmuid has his sister, Mairead to thank for his appearance on Winning Streak who gifted him the lucky Winning Streak ticket to celebrate his leaving cert results which he collected in August.
Liz Hadley from Enniscorthy, Co Wexford
Liz (aged 40) is married to her husband of 16 years Stephen, and they have two kids – Stephen junior (17) and Ryan (20) who all live in Enniscorthy and will be travelling to Dublin this Saturday for the show. Liz, originally from Bunclody, is a social care worker, catering for children who need respite care aged between 8-15 years of age.
The popular gameshow first appeared on our screens way back in September 1990 and since then a massive 5,840 people have taken part, winning in excess of €165 million in prizes. Almost €2.5 million alone was won in prizes on the past season of Winning Streak.
For the chance to appear on the gameshow, players must reveal three stars on their Winning Streak Scratch Card and submit it to the National Lottery in a Winning Streak envelope, available at National Lottery retail sales agents.  Five players will be drawn from all 3-star entries received to appear on the Winning Streak TV Gameshow and have the chance to spin the iconic grand prize wheel to win up to €500,000.