21 September 2017
By Bryan Smyth
bryan@TheCork.ie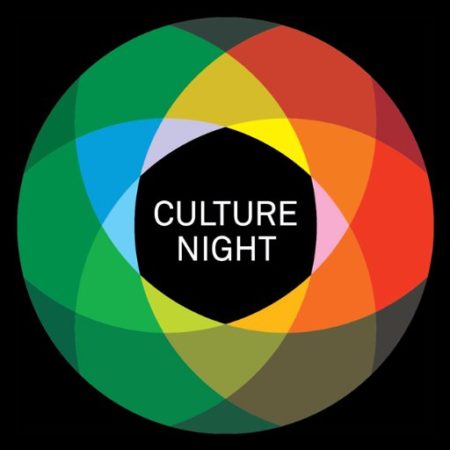 Meet slithering reptiles, enjoy a drama about digital dating or attend a slide and polka workshop as Gaeilge – these are just some of the events that UCC has organized for Culture Night (Friday, September 22) reflecting the creative and scholarly richness of the University.  All are welcome and the events are free of charge.
During the build-up to Culture Night why not enjoy our coffee concerts on the UCC Facebook page, read about UCC alum working in the arts in Cork on the UCC LinkedIn page  and meet UCC's new artists-in-residence on Twitter.
If you would like to find out more about music, drama, literature at UCC visit the College of Arts, Celtic Studies and Social Sciences
The University organises concerts, theatre events, lectures on the arts in general during term-time which are open to the public and generally free of charge. For more information Visit the Events section on the UCC home page  The Glucksman Gallery also hosts art exhibitions and lectures open to the public. Visit The Glucksman for details.
University College Cork is delighted that Cork has been recognised as one of eight "ideal" cities for culture and creativity across the European Union. Cork was ranked as number one for cultural venues and facilities amongst European cities with a population of under 500,000. It also came top of the table for cultural vibrancy amongst small to medium-sized European cities.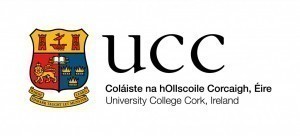 Culture Night 2017 at UCC  – welcome and enjoy!
Location: UCC Visitors Centre-  Stone Corridor, North wing of Main Quadrangle
Times: 7pm- 8.10pm (approx.)
Description – A historical and cultural tour which includes a visit to the Aula Maxima, the Ogham Stones collection the Main Quadrangle and a visit to the refurbished Crawford Observatory.
Any other relevant information: The tour is child-friendly. The only area not wheelchair accessible is the 1st floor of the Crawford observatory.
Location: 9-10 Copley Street
Times: 6.00pm to 9.30pm
Description – The Masters of Architecture Exhibition will be the highlight of our programme. The focus this year is on the idea and complex conditions associated with the "peripheral" – questioning how this term might be understood conceptually in order to define the relationship between Athens and its adjacent territories. Visitors can expect an array of drawings, models and films that describe new architectural proposals for the city of Athens.
Wheelchair accessible and children welcome.
Location: School of Biological, Earth and Environmental Sciences, North Mall Campus, University College Cork
Times: 5pm-8pm
Description – Handle some ancient fossils, meet slithering reptiles and experience cutting-edge 'Smart Plants' when the School of BEES open its doors for Culture Night. Visitors can 'Meet the Scientist', take part in interactive games and experiments, study scientific specimens down the microscope, have their photo taken with a Triceratops or albatross, and can even see some of the original animal specimens collected by Charles Darwin.
Location: West Wing (Main Quad)
Times: from 16:00 to 19:00
Description – The Department of Spanish, Portuguese and Latin American Studies at UCC is pleased to offer public lectures, workshops and taster language classes to give you a flavour of the Spanish-speaking world. Come along to one of the sessions and learn about the Camino de Santiago, socially engaged art in the Hispanic World and much more about Spanish and Latin American culture. Or, alternatively, join us for one of our free beginners' taster language classes and start your own Camino to the Spanish language.
Tickets required
Admission is free but we encourage attendees to register on Eventbrite to have an idea of numbers:
https://www.eventbrite.ie/e/camino-to-spanish-tickets-37447690049?utm-medium=discovery&utm-campaign=social&utm-content=attendeeshare&aff=escb&utm-source=cp&utm-term=listing
Programme:
4 – 5pm – Talk: Contemporary Caribbean Art and Civic Engagement
5 – 6pm – Parallel Sessions:
A: Spanish Taster Classes (30 minutes each)
B: Talk: Introduction to Spanish in the Caribbean
6-7: Parallel Sessions:
A: Spanish Taster Classes (30 minutes each)
B: Talk: Discover the Camiño de Santiago
 Clowns On Fire by Ferocious Composure
Location: Granary Theatre
Times: 8pm
Description – "Clowns on Fire" is a theatrical event which delves into the topic of dating and relationships in the modern, digital age. In a time where mobile devices have made convenience and quality king, how has the relatively dated concept of courtship adapted, or failed to adapt, to modern life?
The comedy piece is devised around a combination of personal stories from the performers, and content collected from a wide section of society through video interviews. 'Clowns On Fire' is a cabaret-style production, where the audience are an integral part of the plot!
Tickets required? Yes http://granary.ie/event/clowns-on-fire/
Any other relevant information: Part of the Theatre feast Programme! http://granary.ie/wp-content/uploads/2017/08/Granary_Theatre-Feast_A3-V4.pdf
 Oíche Mhór Chultúir, Roinn an Cheoil, UCC/ Irish-language Culture Night Events, Department of Music, UCC.
Location: Halla Uí Riada, Roinn an Cheoil, Tobar Rí an Domhnaigh/ Ó Riada Hall, Department of Music, Sunday's Well
Times: 5.15pm Ceardlann Sleamhnán agus Polcaí [Slide and Polka Workshop through Irish]; 8.15pm Ceolchoirm Mhór/ Concert
Description – Ceardlann Sleamhnán agus Polcaí trí mheán na Gaelainne le Cormac Ó Beaglaoich agus Rushad Eggleston 5.15pm; Ceolchoirm Mhór le Cormac Ó Beaglaoich agus Rushad Eggleston i gcomhpháirt le foireann agus mic léinn Roinn an Cheoil 8.15pm. 5.15pm: Slide and Polka Workshop (through Irish) with Cormac Begley and Rushad Eggleston; followed by concert by Cormac Begley and Rushad Eggleston in conjunction with staff and students of Music Dept. at 8.15pm (doors open 7.30pm)
Tickets required: yes; free admission, but pre-booking essential music@ucc.ie
Any other relevant information: not wheelchair accessible (unfortunately)
Souvenirs de voyage – Postcards from home
Location: UCC Student Union Common Room
Times: 4 – 6pm
Description –  Celebrating Cork's Francophone community at UCC as part of CACSSS Community Engagement Week. Postcards from home – creative writing, community arts and live music from Guadeloupean singer and guitarist Ines Khai, who sings an intimate story about crossing oceans with beautiful Creole words and melodies.
Location: The Glucksman at Fitzgerald's Park
Times: 4-8pm
Description – Arriving Into View is an art project which invited teenagers living in direct provision centres in Cork City and County to work with the Glucksman and practicing artists over a six-week period in Autumn 2017. Teenagers explored the processes and techniques involved in communicating stories and messages to large audiences while working with different mediums and artists. The project invited 20 teenagers (ages 13-17 years) from the direct provision centres in Kinsale Road, Glounthaune, Clonakilty and Drishane Castle to work with artists Claire Coughlan, Helen O'Keeffe, The Project Twins and Fiona Kelly..
On Culture Night, the Glucksman team and the teenagers will be facilitating creative activities at the launch of the mural. All ages are welcome to come create their artworks and celebrate this group of extraordinary young people.
Location: Drama Lab, Department of Drama and Theatre Studies, Connolly Complex, Western Road.
Time: 5pm
Description – Introductory workshop on approaches to learning through performative practice. This workshop will be participative in nature, giving attendees an opportunity to 'try out' drama and theatre in a fun, creative, physically engaging way. This workshop is open to anyone from the age of 10 to 110 with no experience to Oscar winners.
Tickets required? Booking essential at www.ucc.ie/drama
Any other relevant information: This workshop is suitable for anyone from 10+, however, the room is not accessible to wheelchairs being on the first floor with no lift access.
 Eddie Dean, Telepathy Rock Star presents 'Smells Like Dean Spirit'
Location: Drama Lab, Department of Drama and Theatre Studies, Connolly Complex, Western Road.
Time: 6:30pm
Description – His incredible telepathic demonstrations have made him a rising star. You've seen him melting William Shatner's mind on the Discovery Channel's Weird or What? And he's the subject of the upcoming documentary, Project Viola Ten. Meet Edward James Dean – the world's only Doctor of Telepathy.*
Is he telepathic? Or just a damn good cheat? You be the judge.**
*   Not officially a Doctor yet.
** This show is 100% family friendly.
Tickets required? Yes – booking essential at www.ucc.ie/drama
Any other relevant information: This presentation is suitable for anyone from 10+, however, the room is not accessible to wheelchairs being on the 1st floor with no lift access.
 Culture Night Reading by Cónal Creedon and Thomas Morris 
Location: Crawford Art Gallery
Time: 7.30pm-8.30pm
Description – Join us on Culture Night for a very special reading by writer Cónal Creedon, author of Under the Goldie Fish, and guest author Thomas Morris, UCC Writer-in-Residence. Sure to be a lit' hit!
Other information: Free event but booking is essential: Contact Ann or Emma to book your place Tel: 021-4907862
School of English Readings
Location: West Wing 6, Main Quad
Time: 5.30pm-6.30pm
Description – Those taking part include Thomas Morris, Arts Council/UCC Writer in Residence for 2017/18, Marie-Helene Bertino, the new Frank O'Connor International Short Story Fellow for the City of Cork and Eibhear Walshe, Director of Creative Writing in the School of English, UCC.
Cork Chamber Choir which includes UCC choristers Garret Cahill (Boole Library), Fiona Chambers (Sports Studies), Patrick Fitzpatrick (UCC Academy), Richard Winfield (Tyndall)
Location: St Anne's Church, Shandon
Time: 7pm-7.20pm
Description: A short programme will feature a varied mix of choral and early music from the 16th century to two pieces from the 19th century composed by Dublin composer Charles Villiers Stanford.
 Taster Youth Theatre Workshop
Location: Mercy Centre, Bathview, Mallow
Time: 7pm
Description – This is a demonstration drama workshop – to show how a Lightbulb Youth Theatre session works. Our drama facilitator will run a typical workshop with current Youth members and anyone who would like to participate. All welcome to attend and join in!
Any other relevant information: Workshop is suitable for everyone aged 11 – 21, room is wheelchair accessible
On an Island presented by DTS/Gaitkrash theatre company
Location: Nano Nagle Place, the Ash Room, Evergreen St. entrance
Time: 1.15pm – 1.55pm
Description: On an Island is a performance piece dreamed up in response to Heir Island, West Cork, by performer Bernadette Cronin and cellist and composer Eimear Reidy. Inspired by their encounters with the people of Heir Island, by the sights and sounds of the island, found materials, text and song, the artists have created a performance score that reflects their immersive engagement with Heir Island and its community during a series of residencies.
Any other relevant information: Disabled access from Evergreen St. entrance
Location: Ground Floor, Cork Enterprise Centre
Time: 7pm – 9pm
Description – SOAP invites you to a fun, informative, interactive introduction to psychology.
•  Learn about stress and the ways in which it can be measured
•  You won't believe your eyes at Dr Jason Chan's illusions!
•  Hit the virtual road in our state of the art driver simulation lab!
And hear TED-style talks from eminent psychologists from the department on a wide variety of topics.
Culture Night at Tyndall National Institute – booked out
Location: Tyndall National Institute, University College Cork, Lee Maltings, Dyke Parade, Cork.
Times: 5pm – 6pm and 6pm – 7pm
Description – Meet our scientists and discover our cutting-edge research through a series of interactive demonstration stands. Explore the solar system in Blackrock castles portable Star Dome planetarium and witness how artists Angela Gilmour and Johnny Bugler merge art and science.
Title of Event: Irish Research Council (IRC)
Location: Boston College, 43 St. Stephen's Green
Time: 5–9pm
Description – As part of their #LoveIrishResearch campaign, join IRC in partnership with Boston College Ireland at their picturesque premises on the historic Stephen's Green for a fun and informative evening of interactive activities, live music, performances and talks showcasing the breadth of cultural research currently taking place in Ireland.
Program: http://research.ie/what-we-do/loveirishresearch/blog/culture-night-2017/