8 November 2017
By Mary Bermingham
mary@TheCork.ie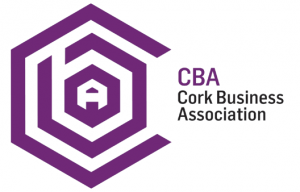 The deadline for the Cork Business Association's (CBA) 'Cork Business of the Year Awards 2017' has been extended to November 20.
Those shortlisted will be notified W/c 2 December and you could be celebrating at their Gala Awards night on 20th January in Pairc Ui Chaoimh.
The awards, which are run in partnership with JCD, recognise the outstanding contribution of businesses and individuals working diligently across varied sectors of business in Cork City and its environs.
This year there are 10 exciting and diverse business categories open for entry:
Best New Business in Cork, sponsored by LEO Cork City

Open to all businesses that have been founded or are new to Cork since 1st January 2015. Entrants will be asked to explain their business and to demonstrate how they have translated a great idea into a viable and successful business venture. They will also be asked to explain their plans for the future.

Best Cork Family Business, sponsored by Musgrave

Open to all family owned and run businesses in the greater Cork city area. Your business must be managed by family members and you must be able to demonstrate the involvement of at least two generations of family members who are working in the business.

Best Cork Hotel, sponsored by Kings Laundry

The Best Hotel award acknowledges excellence in service and accommodation. Entrants will demonstrate high class, flawless service in a comfortable, quality establishment, while both meeting and exceeding guest expectations, and how they have helped to promote Cork as a destination nationally and internationally.

Best Cork Cafe/Restaurant, sponsored by The English Market

The best Cafe / Restaurant will acknowledge excellence in quality, service, price and ambiance. Entrants will demonstrate high standards in food quality, cost, efficiency, customer service, imagination, attention to detail, marketing and how well the establishment functions as a business.

Best Cork VFI Pub, sponsored by Vintners Federation Cork

The award for Best Cork Pub will be awarded to the Pub that, in the opinion of the judges, demonstrates 'best in class' in the areas of innovation, creativity, ambiance, operational excellence and customer service.  Open to VFI Members only.

Best Cork Retail Business, sponsored by Cork City Council

The best Cork Retail Business will be awarded to the business who routinely strives for the highest standards across a number of key metrics such as customer service, value, visual merchandising, premises maintenance, marketing, and adaptability. High standards are particularly important given the very severe challenges currently facing Ireland's retail industry. It is critical that the retail industry plays its part in consistently improving its offer to attract more customers and keep retail workers in jobs and Cork city centre vibrant which in turn will re-engage with citizens and customers alike.

Best Professional Services Business, sponsored by The Mainport Group

This category is open to all businesses that provide a professional business service in the greater Cork city area. They include banking, legal, accounting, HR, recruitment, PR, marketing, architects, financial advisers, engineers, consultants, training providers, strategic advice etc. They can be any organisation or profession that offers customised, knowledge-based services to clients.  Entrants must be able to explain what their professional business service is and demonstrate their commitment to customer service excellence within their particular service provided.

Best Tourism Art Event, sponsored by IHF Cork

This award is designed to recognise and reward an organisation, attraction, business or event that has excelled in tourism, contributing to growing tourist numbers and /or the visitor experience in Cork.

Cork Business of the Year, medium category, sponsored by JCD

This award honours and acknowledges a business that has contributed or promoted the enhancement of the commercial, cultural, or civic life in Cork city. This award is open to all medium sized businesses irrespective of Category.

Cork Business of the Year, large category, sponsored by JCD
This award honours and acknowledges a business that has contributed or promoted the enhancement of the commercial, cultural, or civic life in Cork city. This award is open to all large businesses irrespective of Category.
The Cork Business Association is celebrating 60 years in business this year, and their Cork Business of the Year Awards are always a highlight for Cork businesses.  Commenting on the 2017 awards, Chief Executive of Cork Business Association Lawrence Owens said, "If you are not in, you can't win. I think what separates our awards from others is that it doesn't matter whether you are a large business with a fleet of staff or a one man band multitasking to provide a great product or service, as long as you do what you do well! As they say 'Shoot for the moon and even if you miss, you will land amongst the stars' and there are certainly plenty of stars out there on the Cork business scene! The CBA along with our sponsors and partners seek to recognise the hard work and good business acumen demonstrated in Cork in 2017".
Lawrence continued, "The benefits of being part of the awards process are many, including being associated with the awards as well recognition of your hard work plus marketing and networking opportunities.  We would like to sincerely thank all of our sponsors, in particular our award sponsor JCD, and event partner AIB"
To enter the Cork Business of the Year Awards 2017, your business must be based in the greater Cork city area or be a current member of the Cork Business Association.
Nominations are now open and entries for all award categories should be completed online at http://corkbusiness.ie/cba-cork-business-of-the-year-awards-2017/ in a simple 3 step process no later than midnight 20th November 2017.  An experienced panel of leading businesses will provide independent judging with all shortlisted finalists due to be contacted via email W/c 2 December.
Tickets are competitively priced at €110 or €1,000 for a table of 10 (plus booking fee) and are available to purchase through Eventbrite or direct from the CBA office by calling (021) 427 8295. Tickets include a pre-dinner drinks reception, a sumptuous 3-course meal; wine, awards presentations, spot prizes, and stellar live entertainment.
For more information on Cork Business Association and the 2017 Cork Business of the Year Awards including full detail of categories and how to enter see http://corkbusiness.ie/cba-cork-business-of-the-year-awards-2017/