8 November 2017
By Elaine Murphy
elaine@TheCork.ie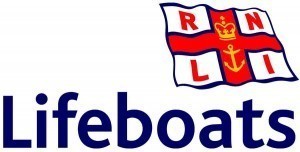 Cork athlete, broadcaster and self-confessed foodie, Derval O'Rourke, says the RNLI's Reindeer Run is the perfect opportunity to get fit, have fun and raise funds for a good cause. Derval is the charity's Ambassador for the popular annual family event, now in its sixth year and being held in Cork's Fota Park on Sunday 26 November.
The three time Olympian and four time European medallist, launched the Reindeer Run at Crosshaven lifeboat station and was joined by Maeve Leonard and Vincent Fleming, volunteer lifeboat crew from Crosshaven RNLI, along with Alex Fegan (11) and Maggie O'Brien (12), who plan on running in the event at the end of the month.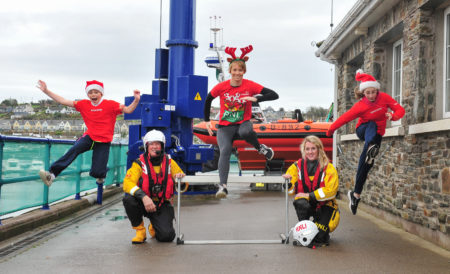 Speaking at the launch Derval said, 'It is a privilege to be back as the Ambassador for the Reindeer Run. It is fantastic fundraising event for a charity close to my heart. My husband is heavily involved in sailing and I find it incredibly reassuring that the RNLI provides such a great service.'
'This event is open to all ages and levels of fitness. If you are a beginner, my advice is to give it a go as it is a family friendly and fun event and it is a great opportunity to put your training in action. I will also be running the 5km on the day and hope to lots of people there.'
Well known journalist, broadcaster and sailor, Tom MacSweeney will be reprising his role as MC on the day, encouraging all finishers across the line.
Registration for the three events is now open online at rnli.org/reindeerrun and costs €20 for the 5K and €22 for the 10K. Children's tickets start from €12.50 and a family ticket (two adults and two children) is €55. All participants in the 1K, 5K and 10K will receive an RNLI Reindeer Run t-shirt, a pair of antlers and a sticker for their car showing their support.
Derval's website has helpful fitness and diet tips which are perfect for those taking part in the Reindeer Run. They can be found at www.derval.ie.
Last year, RNLI lifeboats in Cork launched 173 times, bringing 209 people to safety. Across Ireland, there were 1,136 lifeboat launches and 1,649 people were rescued.